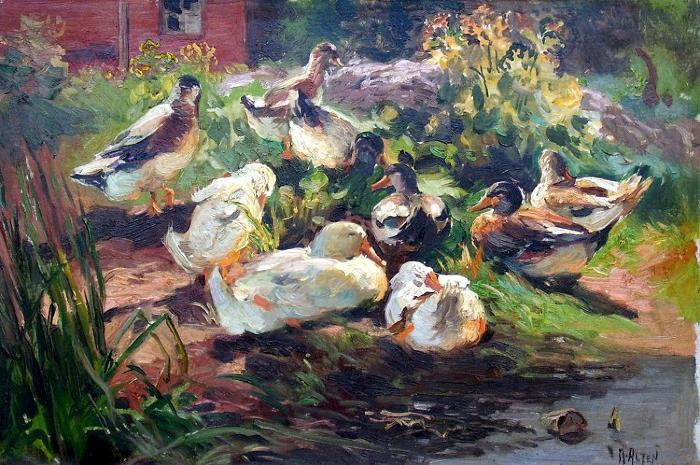 Ducks
Dimensions
11 7/8 in. x 17 7/8 in.
Signature
Signed/dated: M. Alten/1909 lower right
Signature Details
#26 and $350 on tape, verso. Given the size of this painting, the notation indicating a $350 price was likely applied at a much later date than the 1909 execution date when the asked price would have been much lower.