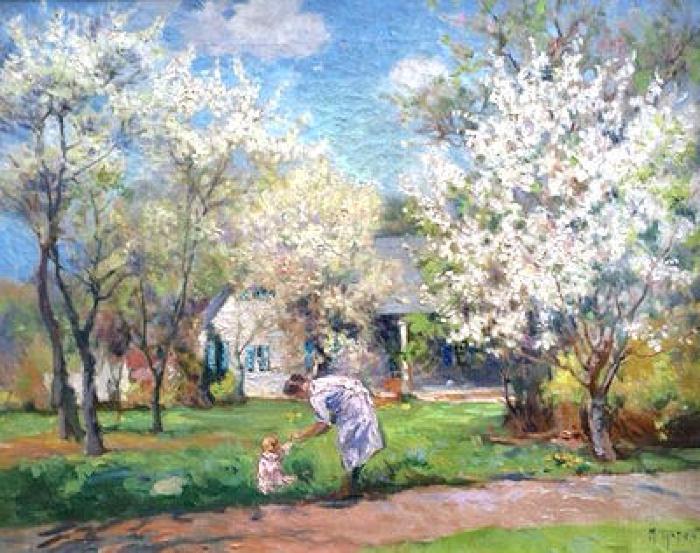 Garden in Spring with Figures
Dimensions
17 in. x 21 in.
Signature
Signed: M. Alten lower right
Signature Details
Although the figures are unidentified, the woman seen in the composition is surely Bertha Alten, the artist's wife. The child remains unidentified.

On the stretcher are two red & white labels. The first, partially torn, is inscribed in pencil "#33/ Garden in Spring with Figures/17 x ??"

The second, also partially torn, reads in ink "Ins 208/17 x 21/G..rden in spring ....th figures."

This painting relates to Bertha Alten Holding her Granddaughter Anita MILF172, also measuring 17" x 21.
Provenance
Private collection
Joseph & Marilyn (Spalink) Coulter collection by descent, 1986
John & Mary Spalink collection, 1944
With Perception
Subjects
Landscapefigures
Michigan