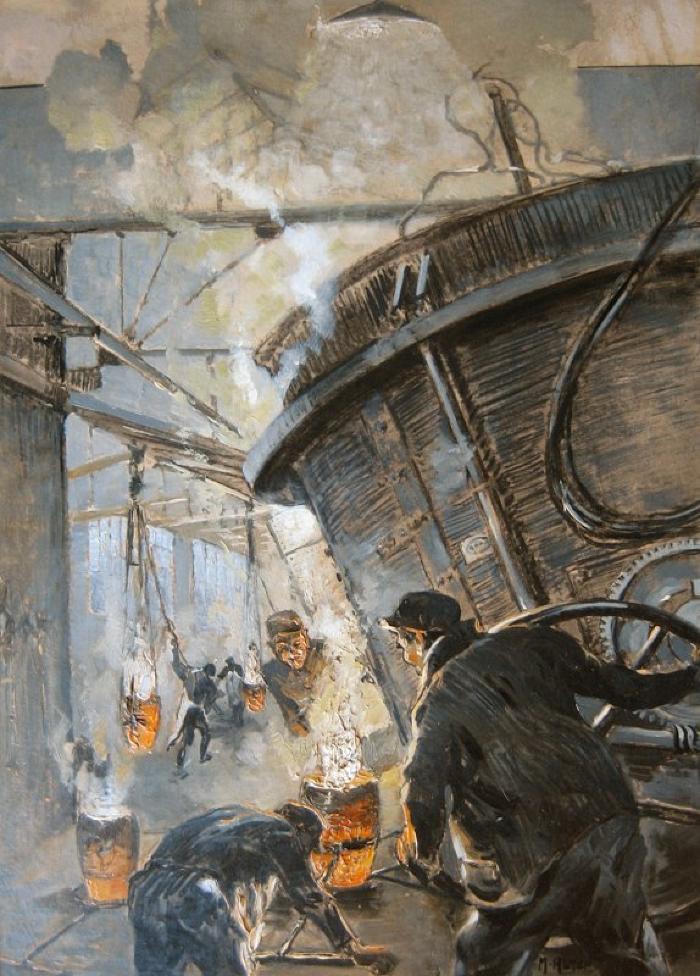 Making Brass, Cover, The Commonwealth Magazine, Feb. 1920
Dimensions
21 1/4 in. x 16 1/2 in.
Signature
Signed/dated: M. Alten/1920 lower right
Signature Details
Painted for the cover of "The Commonwealth Magazine - A Magazine for Workers" Feb. 1920. The scene is in the electric furnace department of Wolverine Brass Works in Grand Rapids. Wolverine Brass Works was a family-owned business co-founded by Mr. Louis A. Cornelius.
Provenance
Private collection
Louis A. Cornelius collection, circa 1920
Bibliography
The Commonwealth - A Magazine For Workers, December 1920.