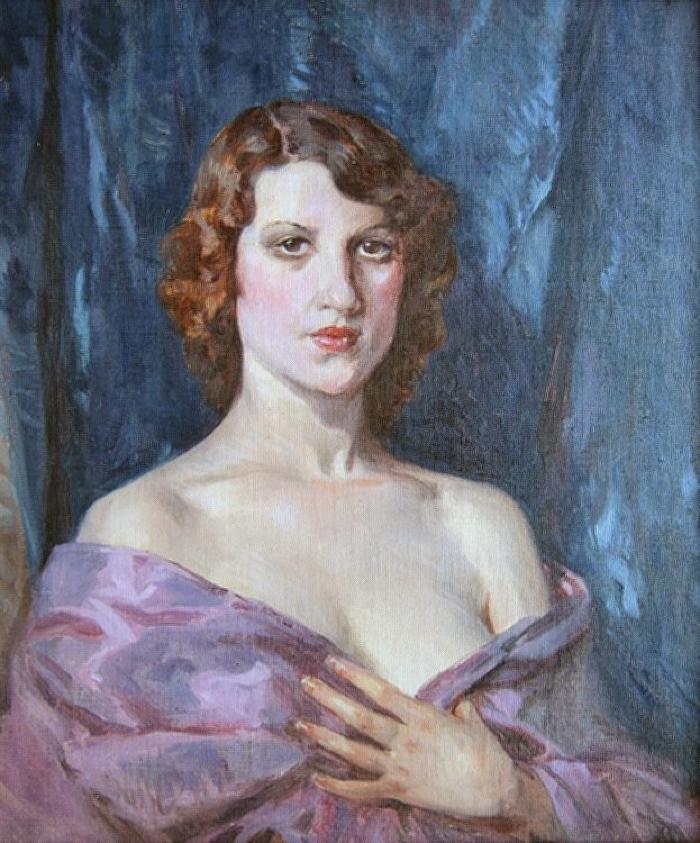 Model
Dimensions
24 1/2 in. x 20 1/8 in.
Signature Details
Three red & white gummed labels on stretcher verso:
#1. 20 x 24 C-11; # 2. 20 x 24 Portrait of model; #3. 9-D 20 x24.
A single white label with #67 (Hefner's label)?

The model in this portrait is the same model seen in Alten's nude, "Nude, Morning" MINU605 owned by The Grand Rapids Art Museum, as well as in MINU1403, "Nude with Plate of Fruit."
Provenance
Private collection
With Perception