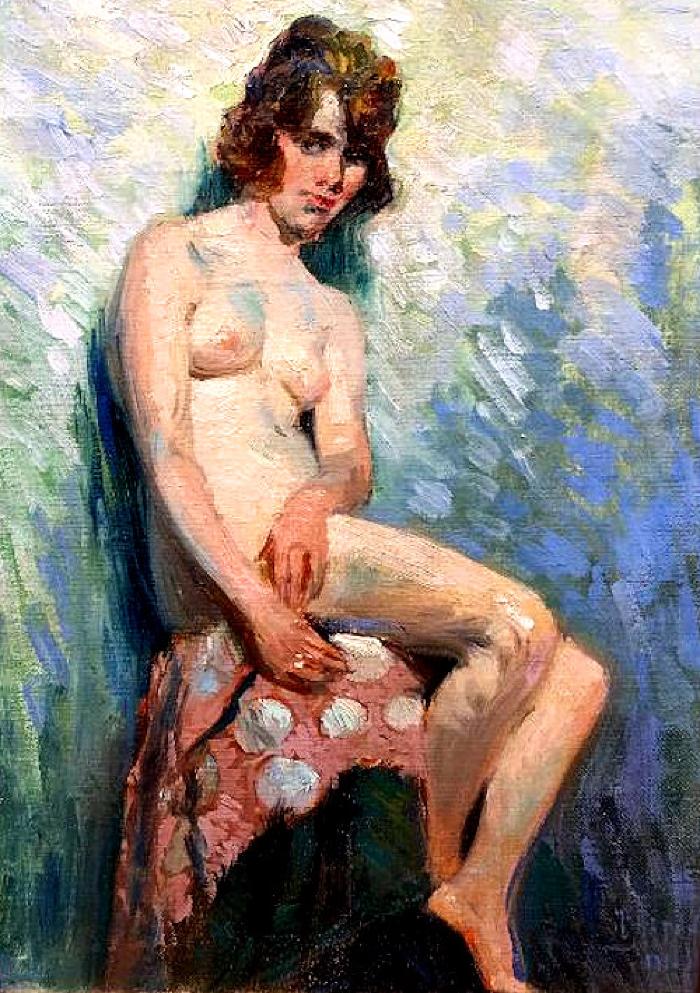 Nude Seated on Stool
Dimensions
12 in. x 8 1/2 in.
Signature
Signed/dated: M. Alten/1918 lower right
Signature Details
Note: The nude seen here appears to be the same model as in Seated Nude, (MINU2033). This painting and the aforementioned work seem to be companion pieces.

Typed on a paper label on verso, "58.1.15/Figure study-Nude/ Alten, Mathias" Also, "#1 in red marking pen ink/#1 in pencil/Dave Wempel"/and 58.1.15 again printed in red ink.
Provenance
Private collection
Perception Gallery
Grand Rapids Art Museum
Mrs. F. Johnson collection
David Wemple collection, FL
Bibliography
Records of the Grand Rapids Art Museum, 1965