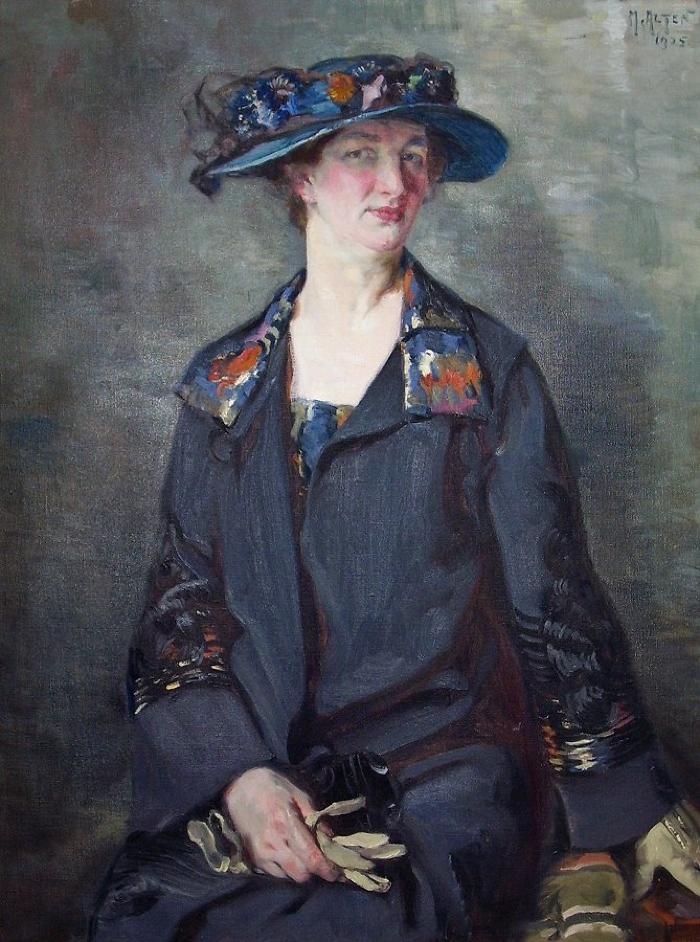 Portrait of Bertha Alten
Dimensions
42 in. x 32 in.
Signature
Signed/dated: M. Alten/1925 upper right
Signature Details
This is likely the painting exhibited at the Detroit Institute of Arts in 1927 under the title, "Wife of the Artist". An exhibition catalogue footnote at the time indicated, "Picture was admitted without submission to the jury, in accordance with a ruling allowing exhibitors of seven consecutive years to exhibit one picture without jury action".
Exhibitions
Annual Exhibition of Michigan Artists
Bibliography
Patricia Reed, Archivist/President of the Scarab Club, 2006, and Michael Crane, Assistant Curator of American Art, Detroit Institute of Arts, Compilers, "Exhibition Records, the Detroit Museum of Art and the Detroit Institute of Arts," .