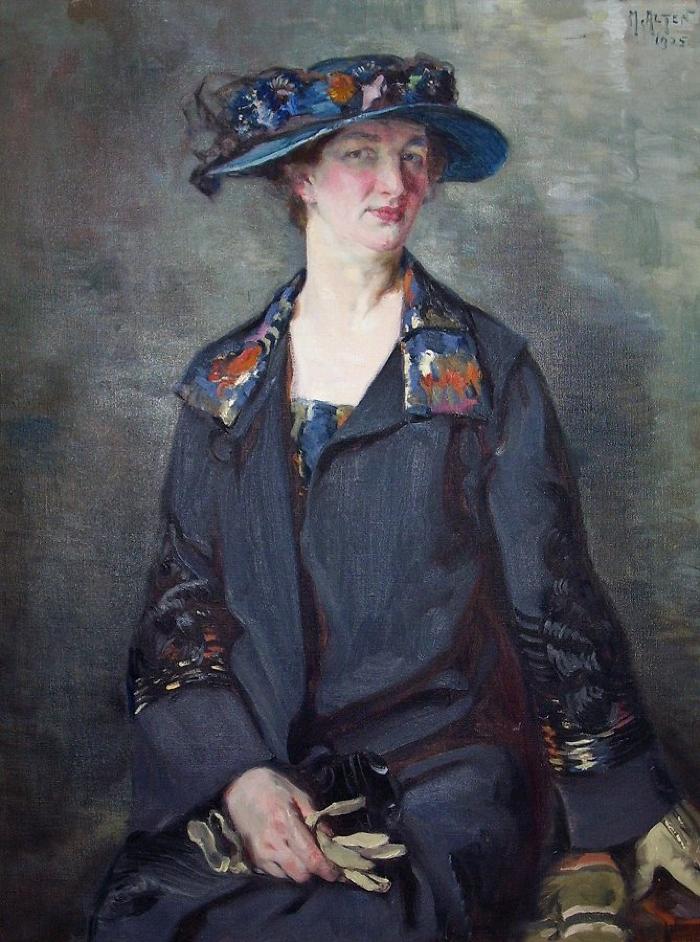 Portrait of Bertha Alten
Dimensions
42 in. x 32 in.
Signature
Signed/dated: M. Alten/1925 upper right
Thesaurus of Geographic Names Location
Exhibitions
Annual Exhibition of Michigan Artists
Bibliography
Patricia Reed, Archivist/President of the Scarab Club, 2006, and Michael Crane, Assistant Curator of American Art, Detroit Institute of Arts, Compilers, "Exhibition Records, the Detroit Museum of Art and the Detroit Institute of Arts," .