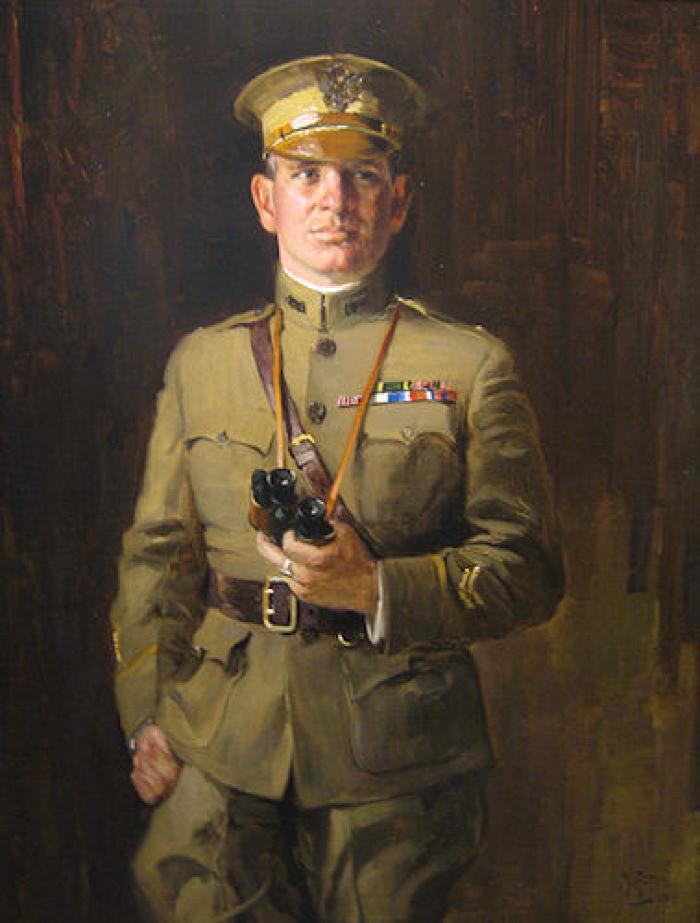 Portrait of Lt. Avery C. Gilleo
Dimensions
46 in. x 36 in.
Signature
Signed/dated: M. Alten/1919 lower right
Signature Details
Lt. Gilleo was Alten's son-in-law, married to Eleanore, Alten's first born daughter.

While in France during the First World War, Gilleo served with the American Expeditionary Forces, 126th Infantry, 63 Brigade, 32 Division, Company K. After the war, Lt. Gilleo was promoted to the rank of Captain.
Provenance
Anita M. Gilleo Trust
Grand Rapids Community College
Subjects
Military Portrait
Michigan