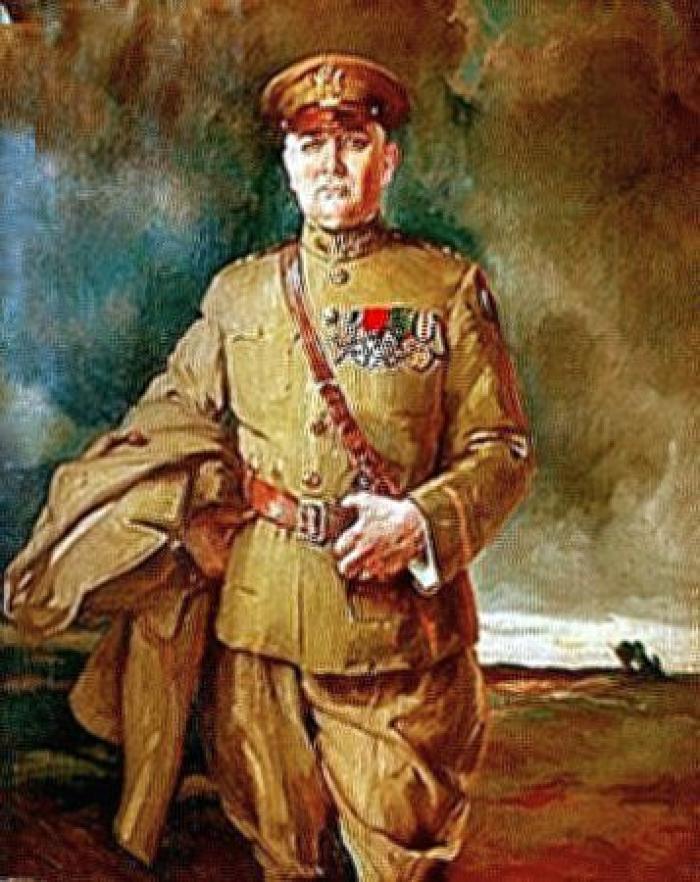 Portrait of Major General Guy M. Wilson
Dimensions
60 in. x 48 in.
Signature
Signed: M. Alten lower right
Thesaurus of Geographic Names Location
Provenance
Flint Michigan National Guard Armory, Flint, MI
Subjects
Military Portrait
Michigan
Bibliography
No author noted, "Major General Wilson Honored," Flint Daily Journal, July 6, 1926, .
No author noted, "Art and Artists: Local Artist Paints Portrait of Brig. General Guy M. Wilson Which Will Hang in Important Exhibitions in the East ," Grand Rapids Press, March 20, 1926.
Harvest, W.H., "G. R. Artist Began His Notable Career Near Inspiring German Miracle Spring," The Grand Rapids Herald, February 1929, ill..