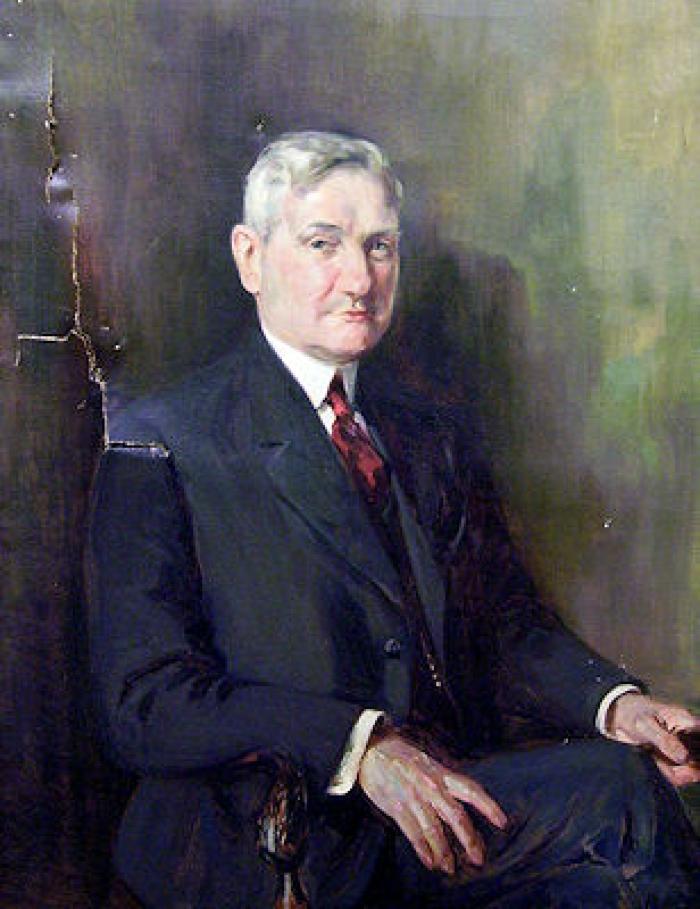 Portrait of John A. Klise
Dimensions
46 in. x 36 in.
Signature
Signed: M. Alten lower right
Signature Details
An account book kept by Alten's daughter, Eleanore, notes the sale of this portrait to Mr. Klise in the amount of $350. The entry dated September 9, 1927.

Klise Manufacturing Company, of Grand Rapids, was founded by John A. Klise in 1910, and is still today, a high-end, custom manufacturer of quality wood products .
Provenance
Grand Rapids Public Museum
Klise Mfg. Co. collection,
John A. Klise collection, 1927
Bibliography
No author noted, "Art And Artists In Grand Rapids: Exhibiting Michigan Artists in Art Gallery Show. Painters Are in Line with Modern Trend," The Grand Rapids Press, March 1, 1926, ill .