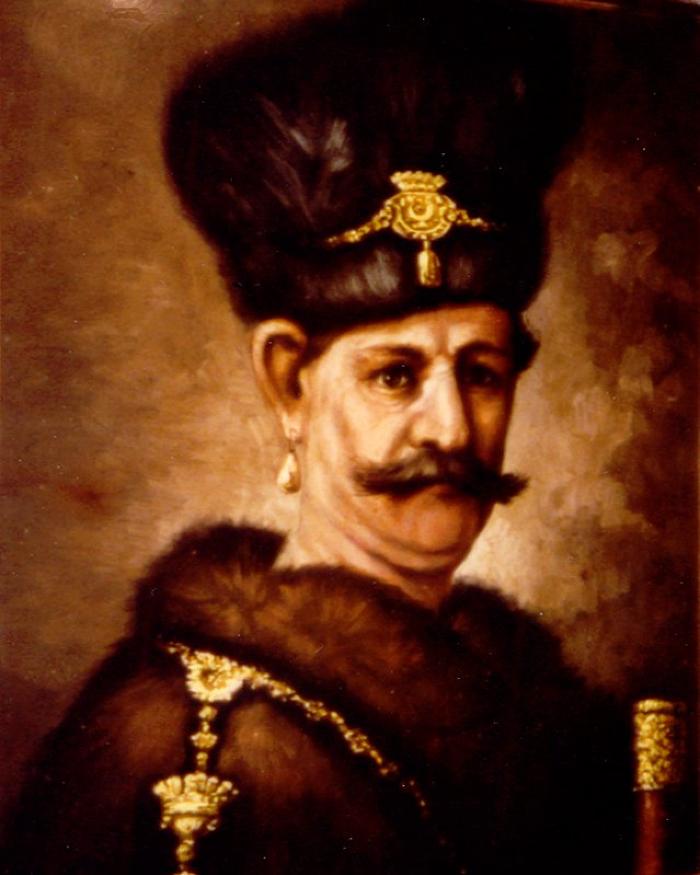 Portrait of a Polish Nobleman, after Rembrandt (1637)
Dimensions
20 1/2 in. x 16 5/8 in.
CR Number
CR.MJA.MIFI1012
Signature
Signed/dated: M. Alten/'91 lower left
Signature Details
Signed and dated in red pigment, lower left.

This painting, a copy, was likely painted by Alten while under the tutelage of E.A. Turner, a Muskegon and Grand Rapids, Michigan artist. The original Rembrandt is also known as, "Portrait of a Polish Nobleman" (1637).
Thesaurus of Geographic Names Location
Provenance
Private collection
Robert F. Willis collection, 1981