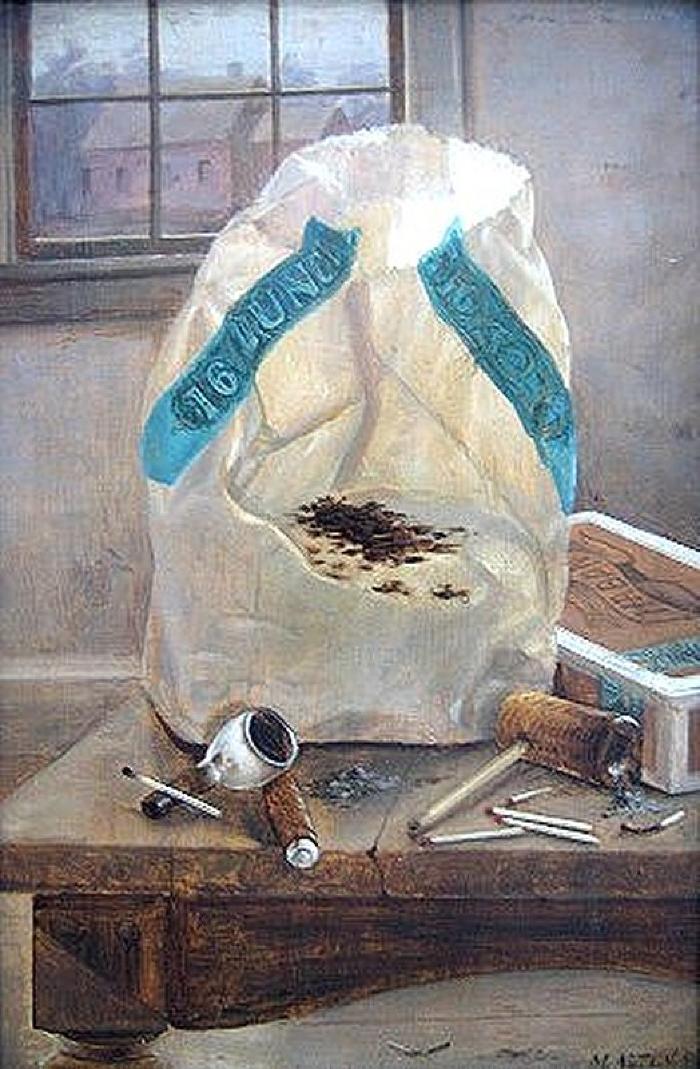 Smoking Paraphernalia
Dimensions
18 1/4 in. x 12 in.
CR Number
CR.MJA.MISL1013
Signature
Signed/dated: M. Alten/91 lower right
Signature Details
This work is probably the closest the artist ever came to producing a Trompe-l'oeil painting.

The paraphernalia includes a sixteen ounce tobacco pouch and a box of Habana Cuban cigars. Alten, an avid cigar smoker, often depicted himself in self portraits holding or smoking cigars.
Thesaurus of Geographic Names Location
Provenance
Private collection
With Christies East, 3-22-1988