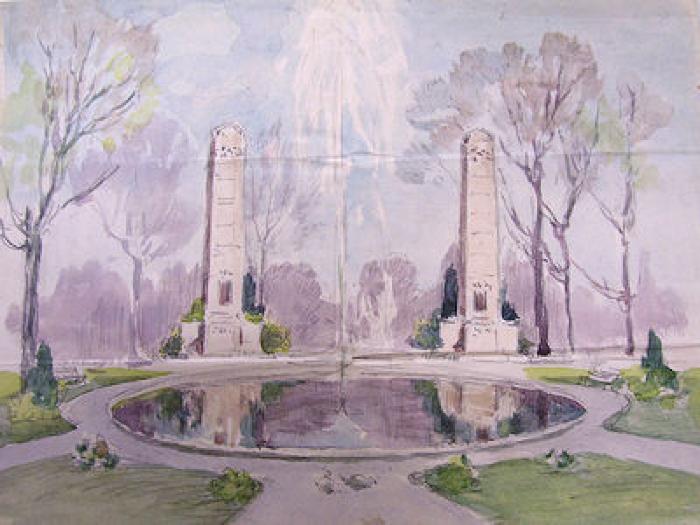 Sketch of Fulton Street Park
Dimensions
10 7/8 in. x 13 7/8 in.
CR Number
CR.MJA.MIAR2019
Thesaurus of Geographic Names Location
Provenance
Grand Rapids City Archives, #41023
Grand Rapids Art Commission, Mathias J. Alten, member
Bibliography
Willard F. Kinney, Letter addressed to the Honorable Mayor and City Commission of the City of Grand Rapids, "Letter dated May 6, 1927," 2 pages.