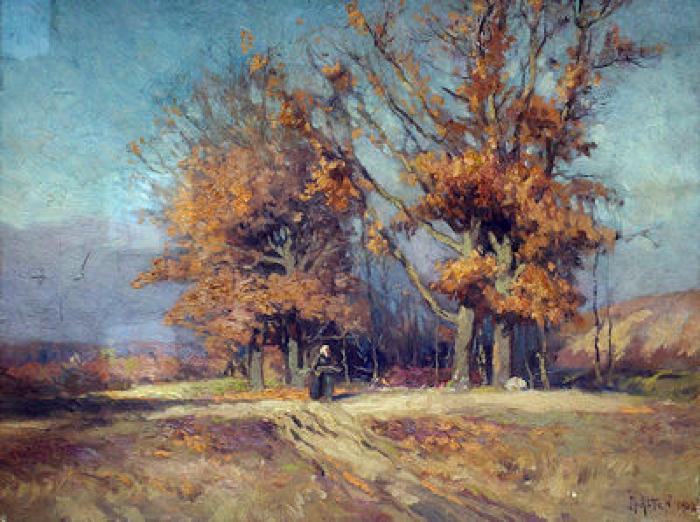 Woman Gathering Wood
Dimensions
14 in. x 18 in.
Signature
Signed/dated: M. Alten/1903 lower right
Signature Details
Bears a red & white typed label on verso "Landscape/E-22/14 x 18" and a number "2" in pencil. Also the name "Gilleo" in black marking pen on stretcher.

This painting was photographed before it was cleaned. The rectangular light spots on the surface are conservator's test clean areas.

See also MILA1362 and MILF1779 for other compositions of women gathering wood in landscapes.
Subjects
Landscapefigures
Michigan