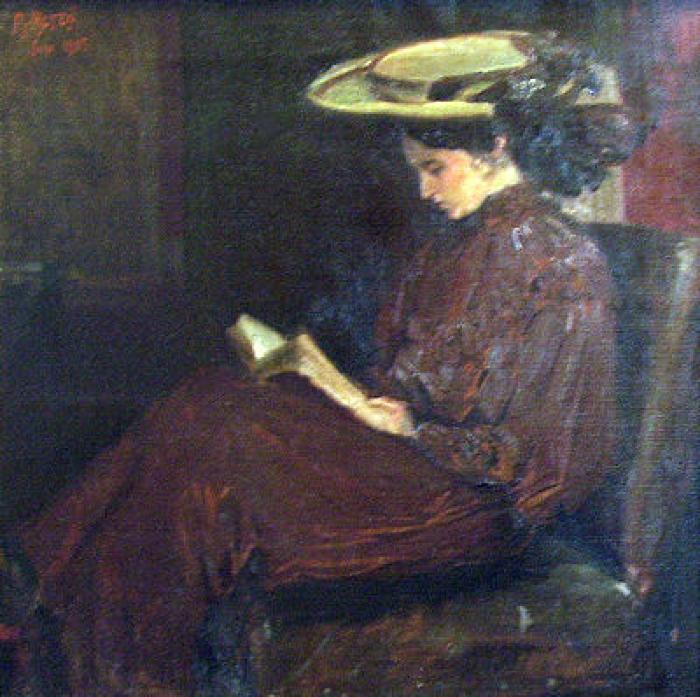 Woman Reading
Dimensions
18 1/16 in. x 18 3/16 in.
CR Number
CR.MJA.MIFI1348
Signature
Signed/dated: M. Alten/June 1905 upper left
Signature Details
Note #1: The signature and date are inscribed upper left in red pigment.

Note #2: The sitter's ensemble, including her large fashionable hat and dress, seem to suggest that she is seated in some sort of a public environment rather than a home setting. Additionally, the somewhat thick, armless seating with visible upholstery tacking suggest too a furnishing found in a more public milieu such as a hotel lobby or transportation waiting area.. This observation is courtesy of Grand Rapids-based Interior Designer, Mr. Irving F. Gillespie, Jr.
Thesaurus of Geographic Names Location