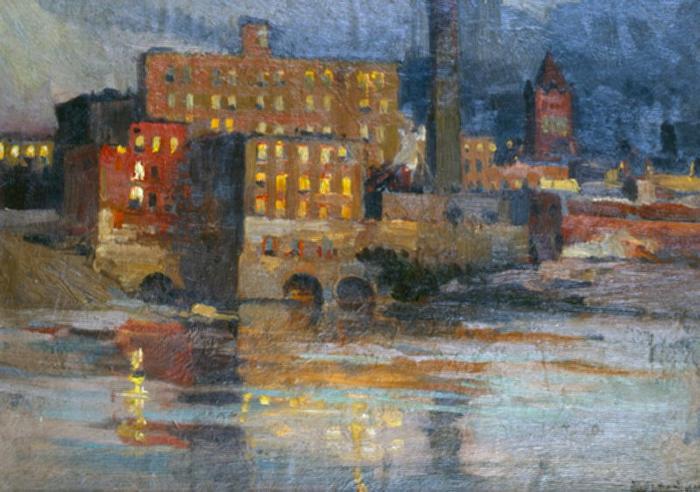 View of the City at Night
Dimensions
10 in. x 14 in.
Signature
Signed/dated: M. Alten/1905 lower right
Signature Details
This nocturne view is in Grand Rapids looking across the Grand River from the west toward manufacturing buildings along the east bank.
Thesaurus of Geographic Names Location
Exhibitions
Mathias Alten's Grand Rapids
Bibliography
Ferris, Steven A., (Assistant Curator) with essay by Gordon Olson, Grand Rapids City Historian, Mathias Alten's Grand Rapids (Grand Rapids Art Museum, 1999).