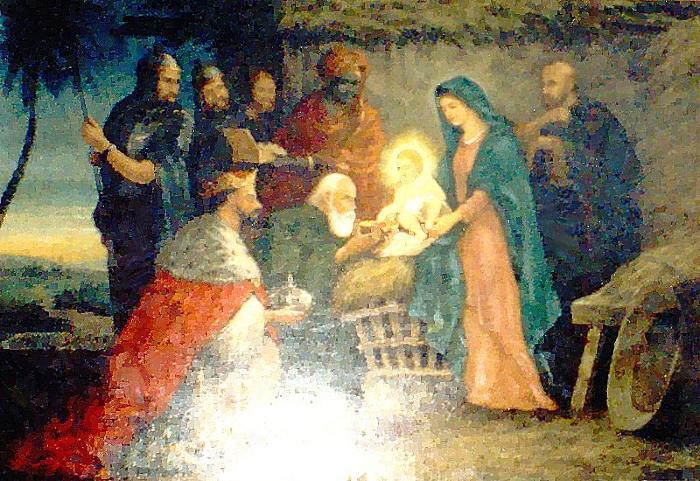 Adoration of the Magi
Dimensions
22 in. x 33 in.
Signature
Signed/dated: M. Alten/1891 lower right
Signature Details
This painting reportedly hung at one time in the convent at St. Mary's Catholic Church on the westside of Grand Rapids.

The canvas has not been personally inspected, and thus should be regarded as a strong attribution to Alten's work. It was reportedly examined and authenticated however, by Mr. Frank Vander Mark of the Hefner Gallery, circa 1970, when the canvas underwent restoration work.
Provenance
Private collection
St. Mary's Catholic Church, Grand Rapids