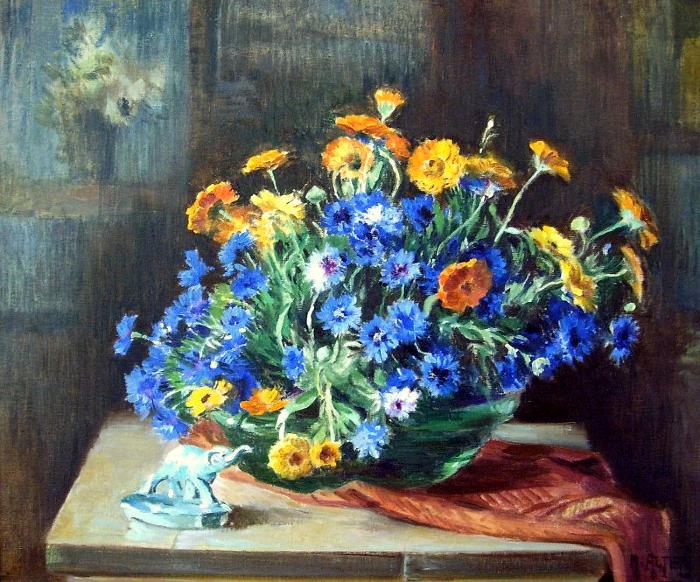 Bachelor Buttons and Calendula
Dimensions
20 in. x 24 in.
Signature
Signed: M. Alten lower right
Signature Details
Listed as "Bachelor Buttons" in Alten's Last Will and Testament as painting # M-43. It was later listed as "Bachelor Buttons and Calendula" on an undated inventory of Alten paintings.

On stretcher verso, red and white label, "INS 217/Calendula and Batchelor Buttons" A second red and white label, "#43/Calendula and Batchelor Buttons/20 x 24" A third red and white label (partial) "M43"
Provenance
Private collection
Hefner Art Gallery
Bibliography
Mathias J. Alten, , "Last Will and Testament, April 20, 1932," Wills - Liber 592, pages 430-433. Kent County Probate Court, Grand Rapids, Michigan.