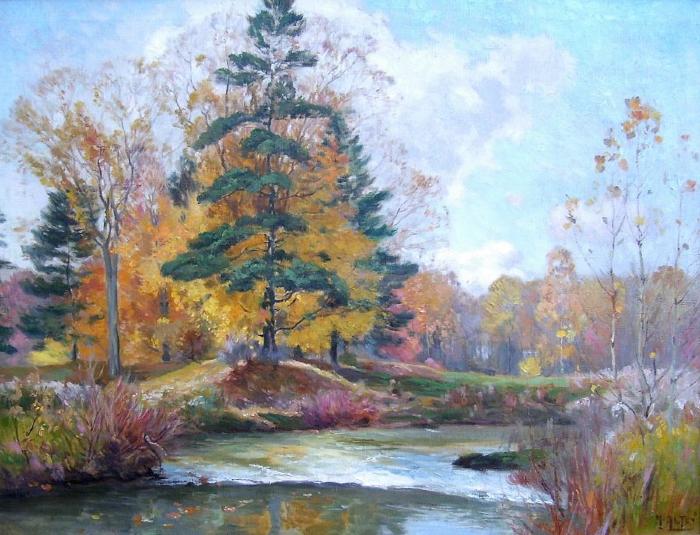 Buck Creek
Dimensions
32 in. x 42 in.
CR Number
CR.MJA.MILW1627
Signature
Signed: M. Alten lower right
Thesaurus of Geographic Names Location
Provenance
Private collection
George S. Clarke collection, MI, 1945
Bibliography
Receipt from Mrs. M. J. Alten dated February 22, 1945 for the purchase of "Buck Creek" painting for $450. Receipt to George S. Clarke, 1316 Logan Street SE, Grand Rapids, Mich.