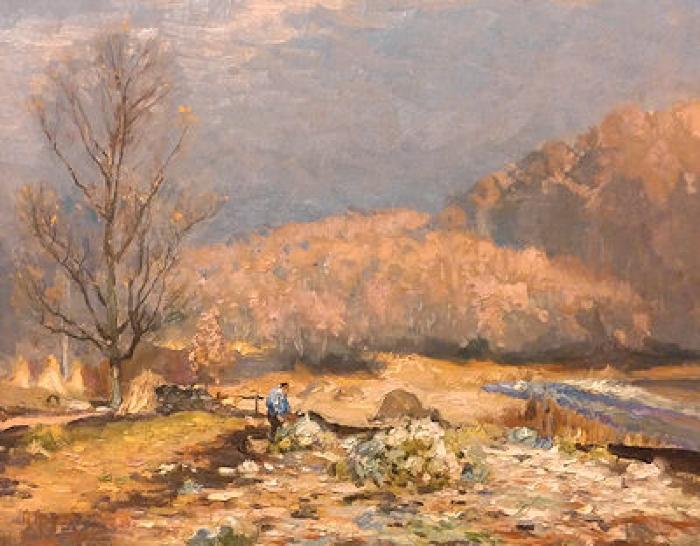 Cabbage Patch
Dimensions
16 in. x 20 in.
Signature
Signed/dated: M. Alten/1917 lower left
Provenance
Calvin College
Dr. William Spoelhof collection, acquired from Albert Doezema
Albert Doezema collection
Mrs. C.S. Garrett collection, 1938
Exhibitions
Mathias Alten Memorial Exhibition
June Exhibition
The Landscape in Michigan and Indiana Collections
Mathias Alten:Through the Seasons
Bibliography
Milwaukee Art Institute, Catalogue of June Exhibitions, 1918.