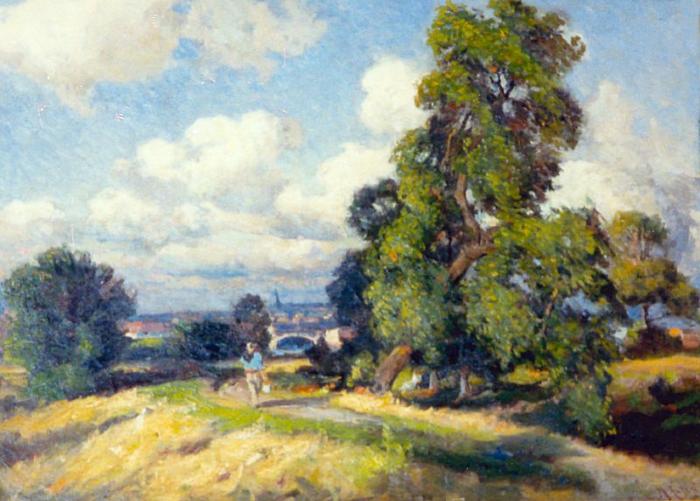 A Day in June
Dimensions
20 in. x 28 in.
Signature
Signed/dated: M. Alten/1909 lower right
Signature Details
The signature is reflective of the left-slanted style Alten often used early in his career.

A brass title plate on this painting's frame was engraved "A Day in June" with the engraved date 1909. The plate was removed circa 1994.
Provenance
Private collection
With Perception
Ernest Rose collection, Grand Rapids, MI
Subjects
Landscapefigures
Michigan