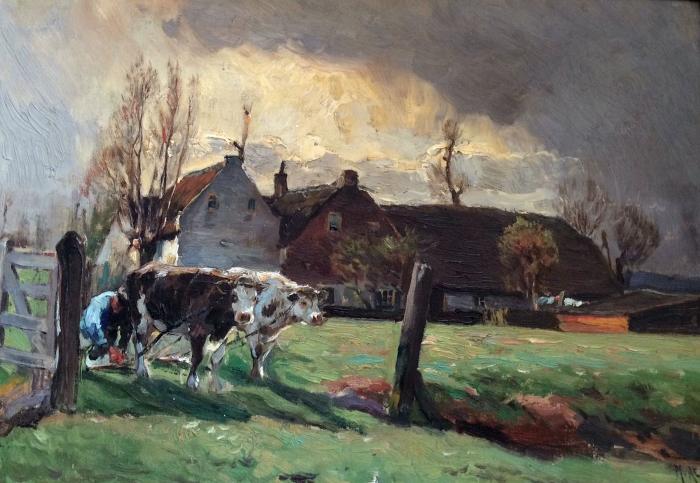 Dutch Farmer with Cows, Voorburg
Dimensions
12 in. x 16 3/4 in.
Signature
Signed/inscribed: M. Alten/Voorburg/lower right
Signature Details
The vintage frame bears remnants of a Chicago (South Wabash) frame shop label. Canvas is stretched on a non-keyable stretcher.

Voorburg is a Dutch town in the western part of the province of South Holland, the Netherlands.