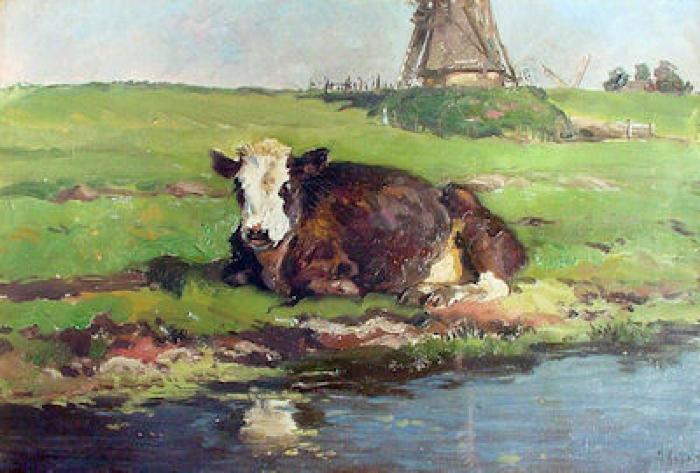 A Dutch Mooley
Dimensions
12 in. x 18 1/2 in.
Signature
Signed/inscribed/M. Alten/Leicendam/lower right
Signature Details
The painting is titled "Dutch Mooley" in pencil on the stretcher verso. A Mooley or Muley is a cow naturally without horns.

Alten mispelled "Leidschendam" where he inscribed the locale beneath his signature.
Provenance
Perception Gallery
Private collection
Bibliography
Grand Rapids Art Association, Catalogue of the 19th Exhibition - (April 30, 1913).