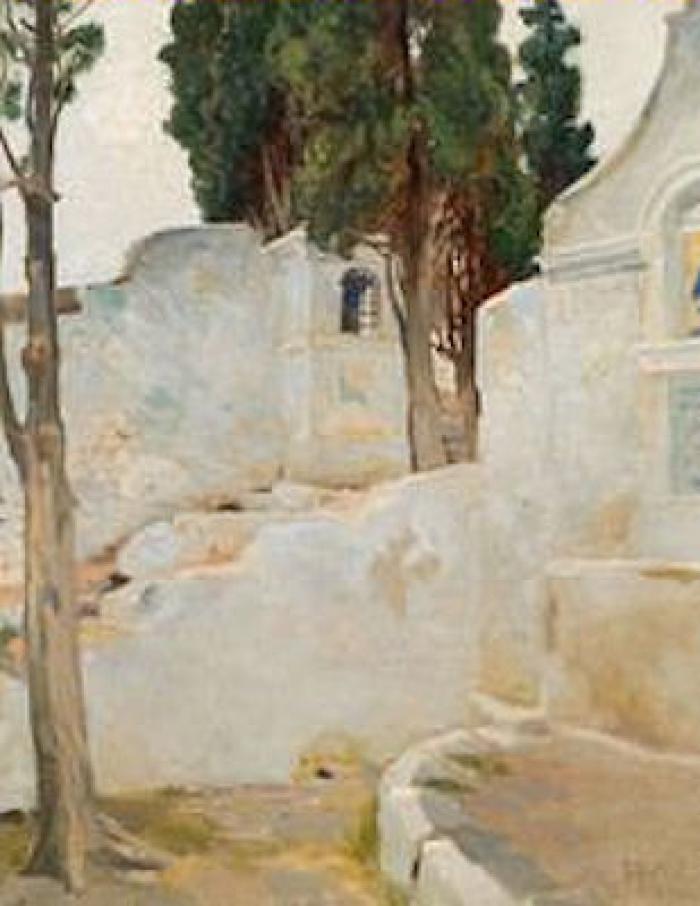 Entrance to Calvaria, Sagunto
Dimensions
28 in. x 22 in.
Signature
Signed/inscribed/M. Alten/Sagunto/lower right
Signature Details
Reportedly bears a label on the verso reading "The Ninety-eighth Annual Exhibition", The National Academy of Design, New York, NY, March 17-April 15, 1923.

Note: This painting is differentiated from Alten's other canvas simply titled "Calvaria" or" Calvaria, Sagunto" (SPAR128).
Provenance
With the Richard Norton Gallery, Chicago, IL
Private collection
Exhibitions
Ninety-eight Annual Exhibition
Bibliography
Falk, Peter Hastings (Editor), Annual Exhibition Record of the National Academy of Design 1901 - 1950 (Sound View Press, 1990) .