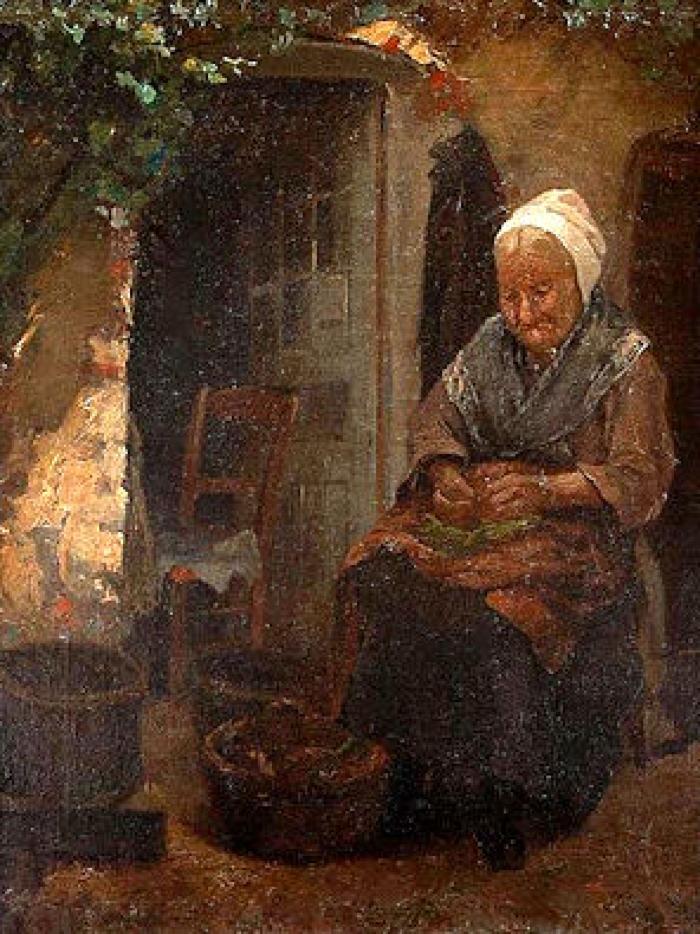 French Peasant Woman Shelling Peas, Etaples
Dimensions
21 in. x 16 in.
Signature
Signed/inscribed: M. Alten/Etaples lower right
Signature Details
Note: In the 1902 Catalogue of the Toledo Museum of Art exhibition of paintings by Alten, a watercolor was listed titled Shelling Peas. Although, in 2013, an image of the watercolor was not known to exist and a precise description of the composition was also unknown, it may have been a study for this oil.
Provenance
Dick Soulis Auctions, Lone Jack, MO, March 23, 2013, Lot # 260A
Private collection
Bibliography
Catalogue of the Exhibition - Second Exhibition of the Toledo Museum of Art - January 20 - February 8, 1902 (Toledo: Toledo Museum of Art, 1902).