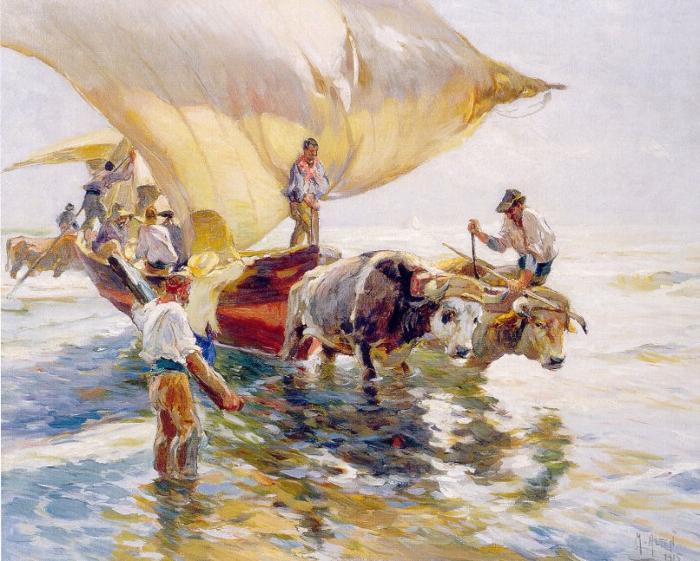 Hauling in the Sardine Boat
Dimensions
24 in. x 30 in.
Signature
Signed/dated: M. Alten/1915 lower right
Signature Details
Clearly dated 1915, this is obviously a studio picture completed in Grand Rapids three years after Alten's 1912 Spanish trip.

A painting with these dimensions, signed lr, dated 1915, and titled, "Oxen and Spanish Fishermen" was de-accessioned and sold by the Grand Rapids Art Museum, to an unknown party, apparently in the Grand Rapids area, on March 3, 1965. This is likely that painting.
Provenance
Mayflower Congregational Church
Grand Rapids Art Museum
Emily J. Clark collection
Exhibitions
Mathias J. Alten: Journey of an American Painter
Bibliography
Gerdts, William H., M. Elizabeth Boone, Wendy Greenhouse and James A. Straub (Chronology), Mathias J. Alten: Journey of an American Painter (The Grand Rapids Art Museum, 1998)
Records of the Grand Rapids Art Museum, 1965