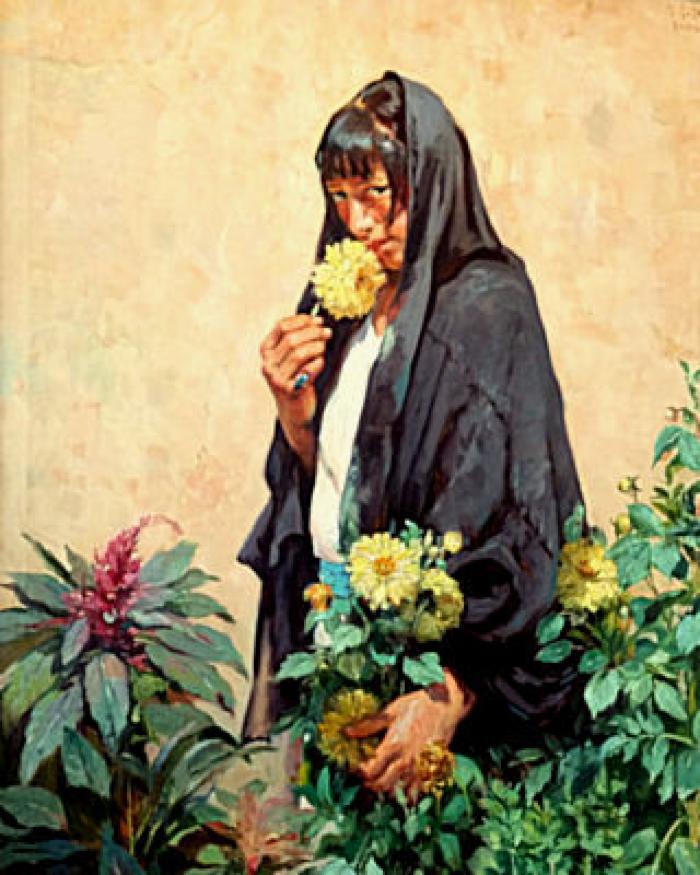 Indian Girl, Taos
Dimensions
40 in. x 32 in.
Signature
Signed/inscribed: M. Alten/Taos upper right
Thesaurus of Geographic Names Location
Provenance
With Perception
Private collection
Bergsma Gallery
Hefner Art Gallery
Exhibitions
Mathias Alten Memorial Exhibition
Mathias Alten Exhibition
[BLANK]
Bibliography
Sweeney, J. Gray "Mathias J. Alten (1871 -1938)," Exhibition Catalog (1979)
Grand Rapids Art Gallery, Catalogue of the Mathias Alten Memorial Exhibition October 4th - October 31, 1938.
The Grand Rapids Press, December 2, 1927.
Smithsonian Institution Research Information System (SIRIS), "Alten, Mathias Joseph 1871-1938"
No author noted, "Distinguished Artist...Favorite Subjects," Grand Rapids Mirror Magazine, 8, December 1941-January 1942, pg. 37, ill.