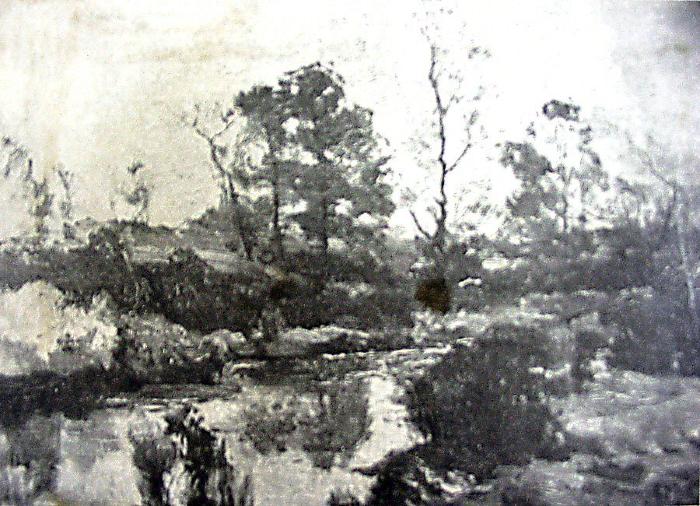 Lamberton Creek
Signature
Signed/dated: M. Alten/1915? lower right
Signature Details
Lamberton Creek is situated in Grand Rapids at the north end of the property owned by the Michigan Home for Veterans, a venue where Alten painted many landscapes.
Thesaurus of Geographic Names Location
Provenance
Syracuse Museum of Art (now The Everson), Syracuse, NY, last examined 1942, apparently deaccessed on an unknown date.
Location unknown
Exhibitions
Exhibition of Paintings by Mathias J. Alten (One-Man Show)
Bibliography
The Director, "Gifts and Purchases," Syracuse Museum of Fine Arts, September Bulletin, Nineteen-Eighteen.