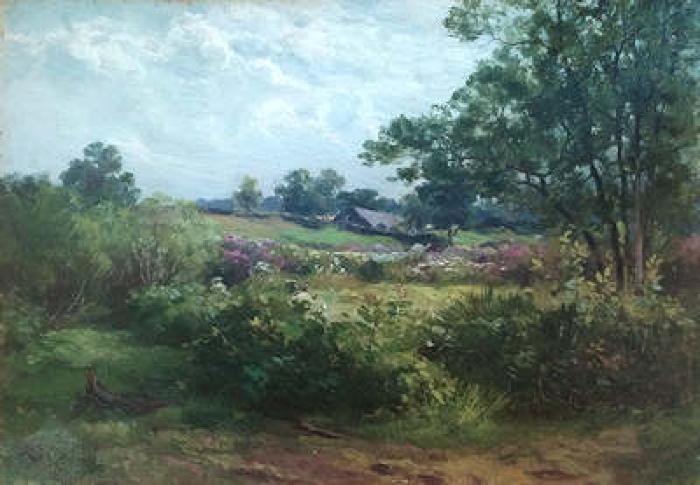 Michigan Summer Landscape
Dimensions
9 7/8 in. x 14 1/4 in.
Signature
Signed/dated: M. Alten/'9? lower left
Signature Details
Note: The numeral "9" appears alone following the left-slanted signature. It is likely that the numeral "8" was inadvertantly removed during a cleaning of the painting.

On the verso of the panel the words "Damar/1980" appears written in black marker ink. (Damar was a popular varnish used by conservators). Additionally, the name "Thum" appears in pencil, as well as a possible date of "1-22-31" and framing measurements.
Provenance
Perception Gallery
Private collection
Bertha Folger collection