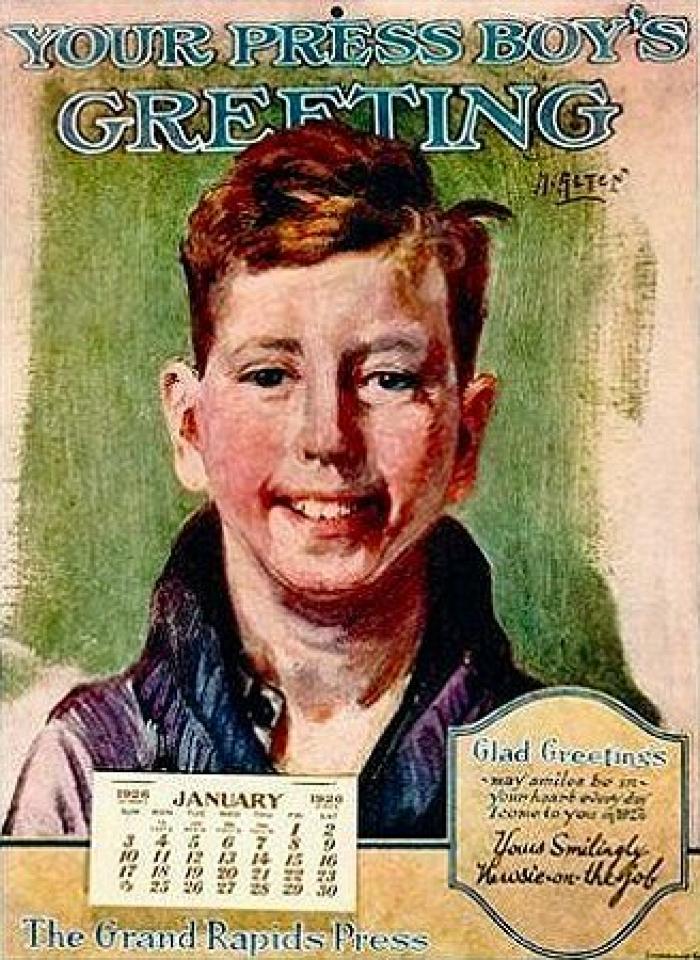 Newsie-on-the-Job - Portrait of Robert Derolme
Dimensions
20 in. x 16 in.
Signature
Signed: M. Alten upper right
Signature Details
An illustration for the 1926 Grand Rapids Press calendar painted in 1925. The sitter was Robert Derolme who was named Press Carrier of the Year in 1925 when he was 12 years old. The Press commissioned Alten to paint this portrait for its 1926 calendar.

The dimensions of the canvas were estimated from a photograph of the painting reproduced in The Grand Rapids Press.
Provenance
Private collection
Robert Derolme collection, 1925-2000
Bibliography
Tom Rademacher, "She Cracks Mystery of Calendar 'Newsie', The Grand Rapids Press, May 22, 2005, ill