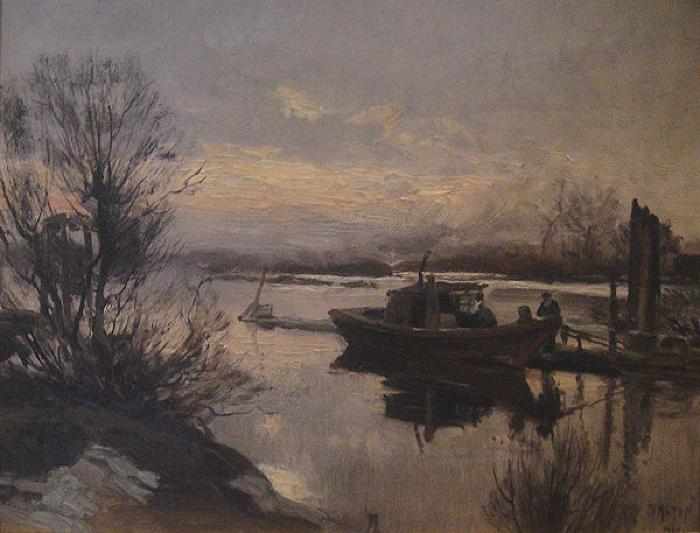 Night Cometh
Dimensions
13 3/4 in. x 17 1/2 in.
Signature
Signed/dated: M. Alten/1910 lower right
Signature Details
The period Newcomb Macklin frame, in which the painting is presented, (2011) bears a plaque indicating the title "Night Cometh." On the frame verso, is an early Jacob Hefner paper label. Hefner's was a quality frame and art shop in Grand Rapids.

The title of this twilight scene may have been derived from the biblical John 9:4 quotation: " I must work the works of him that sent me, while it is day: the night cometh, when no man can work."