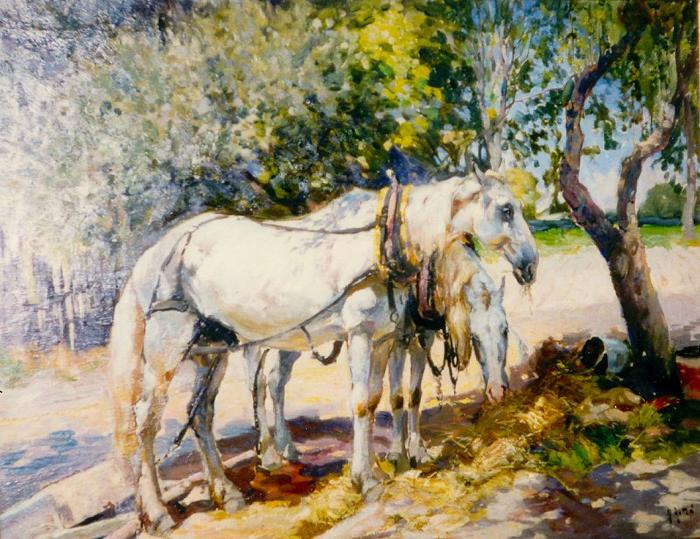 Noonday Meal
Dimensions
30 in. x 38 in.
Signature
Signed: M. Alten lower right
Signature Details
Note: The above image of this painting has been significantly cropped.
Bibliography
Milwaukee Art Institute, Catalogue of June Exhibitions, 1918.
No author noted, "This Spanish Scene Is from the One-Man-Show Mathias J. Alten Is Giving at the Art Institute," Milwaukee Journal, May 15, 1927.
Author's byline initials M.E.R., "Paintings Carry One from Snows...," The Grand Rapids Press, February 3, 1922.
No author noted, "Distinguished Artist...Favorite Subjects," Grand Rapids Mirror Magazine, 8, December 1941-January 1942, pg. 37, ill.