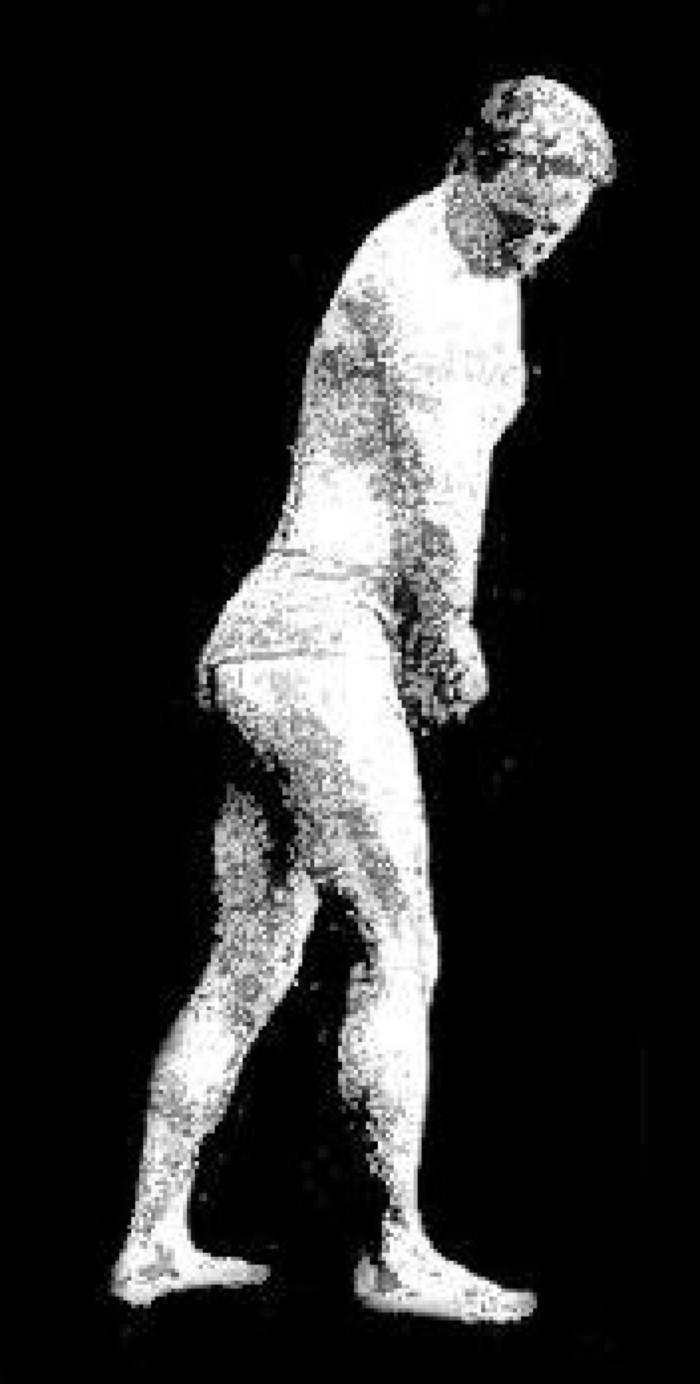 Nude, Portrait of Mr. J. B. Roche
Signature
Signature location unknown
Signature Details
The above image was likely significantly cropped for inclusion as an illustration accompanying the Logansport Journal newspaper article cited below.

Mr. Roche, who went by "Professor Roche," traveled the country with his wife offering lectures and teaching physical education courses to the public. This painting, commissioned by Roche, was exhibited at his various lecture sites. Roche claimed he posed for Alten for 111 hours in order to have the artist achieve a finished canvas. Alten's art educational background and mastery of capturing the human form are extolled in the Logansport article. The canvas was described as being "lifesize."
Bibliography
Attracts Much Attention, Logansport Journal, Logansport, IN, March 7, 1908, Saturday ed., Pg. 6, ill.
No author noted, "Painting Attracts Much Attention," The Saginaw Evening News, January 11,1905, Pg. 7.