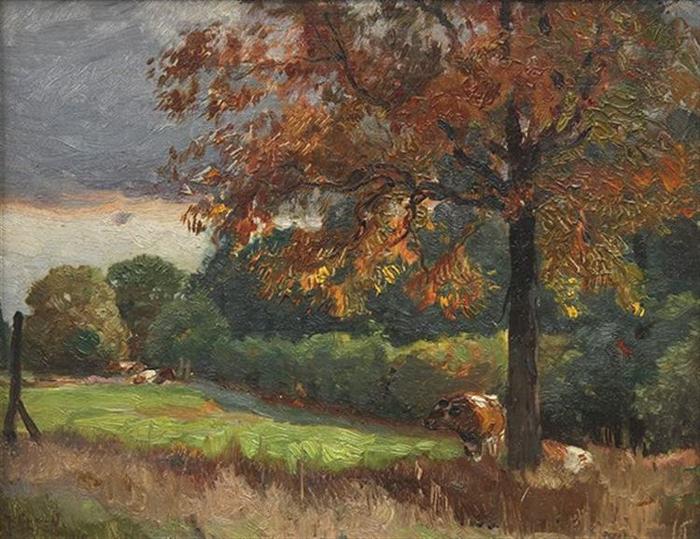 Pastoral Landscape with Cows
Dimensions
11 in. x 13 in.
Signature
Signed/dated: M. Alten/1919 lower left
Signature Details
Inscribed in pencil on the paper covering the frame verso "Laura Mae Ripley/purchased 1947" Also, on the frame, an orange and gold metallic Hefners Art Shop sticker as well as indecipherable pencil writing. On the composition board backing the words "Grand Rapids." The painting was titled "Grand Rapids" while at auction at the Clars Auction Gallery, 2014.

Ms. Ripley was an art collector and long-time supporter of the Grand Rapids Art Museum. She died in December 1991.
Provenance
With DuMouchelles Auction, Detroit, MI, December 10, 2010, lot #122022
Private collection
Laura Mae Ripley collection, Grand Rapids, MI, 1947
Clars Auction Gallery, Oakland, CA