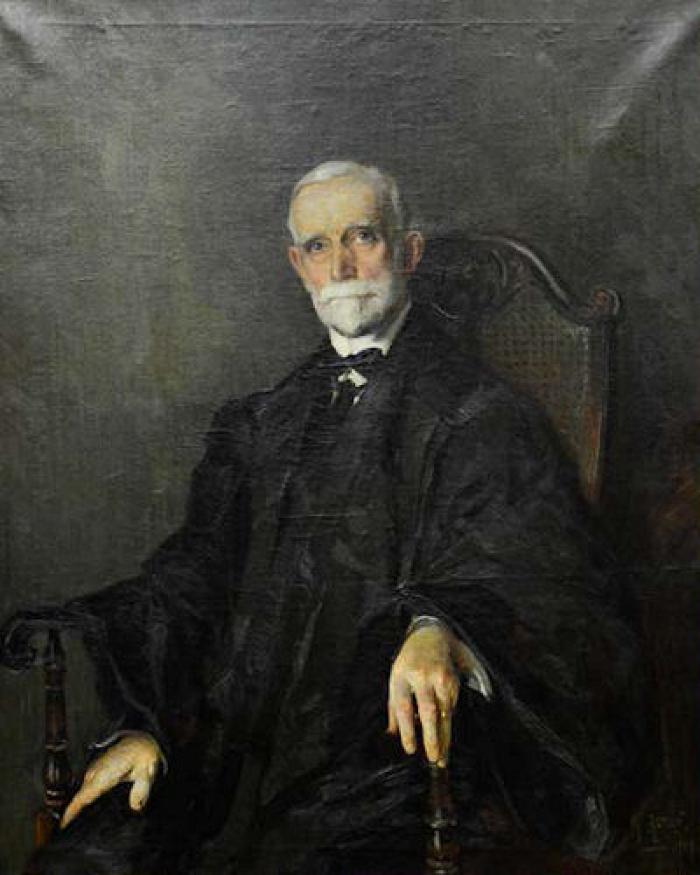 Portrait of Judge Loyal E. Knappen (1854 - 1930), 1919 #1
Dimensions
40 in. x 36 in.
Signature
Signed/dated: M. Alten/1919 lower right
Signature Details
Note: An Alten copy of this painting is in the collection of the United States 6th Circuit Court of Appeals in Cincinatti, OH (MIJP366)
Provenance
Collection of the United States District Court for the Western District of Michigan, The Gerald R. Ford Building, Grand Rapids, MI, 1919
Exhibitions
Annual Exhibition for Michigan Artists Under the Auspices of the Scarab Club
Bibliography
Patricia Reed, Archivist/President of the Scarab Club, 2006, and Michael Crane, Assistant Curator of American Art, Detroit Institute of Arts, Compilers, "Exhibition Records, the Detroit Museum of Art and the Detroit Institute of Arts," .
Subjects
Judicial portrait
Michigan