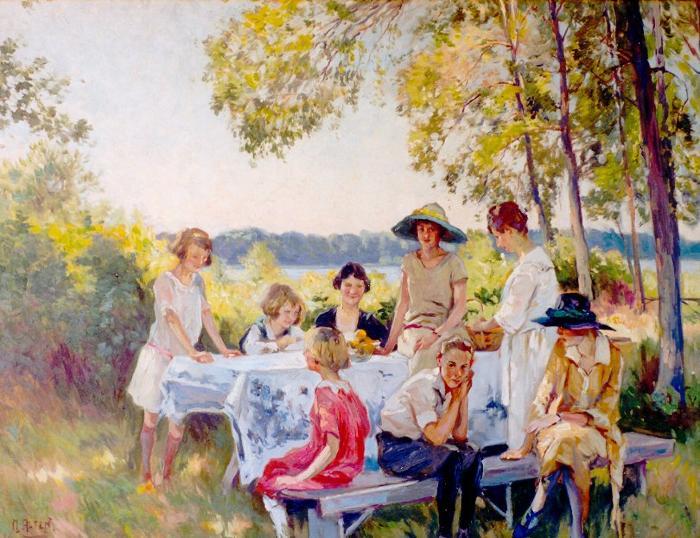 Picnic at Manhattan Beach, Reeds Lake
Dimensions
32 in. x 42 in.
Signature
Signed: M. Alten lower left
Signature Details
Bertha Alten is seen standing second from the right in a white summer dress. In 2003, Mrs Eleanor Malek Rothman identified the others as follows: The young girl seated in a red dress is Eleanor Malek (Rothman). Standing across from her in the white dress with red stockings is her sister, Anita Malek. Seated next to Eleanor is her older brother, Bill (Ottokar) Malek. The children's mother, Florence Malek (later Mrs. Peter Kleynenberg) is seated in the black dress. The two adult women with hats, as well as the other seated young girl remain unidentified.

The painting is identified in an Alten family inventory as A-54.
Thesaurus of Geographic Names Location
Provenance
Private collection
With Hefner Gallery
Bibliography
Hefner Gallery Records, Grand Rapids, MI,