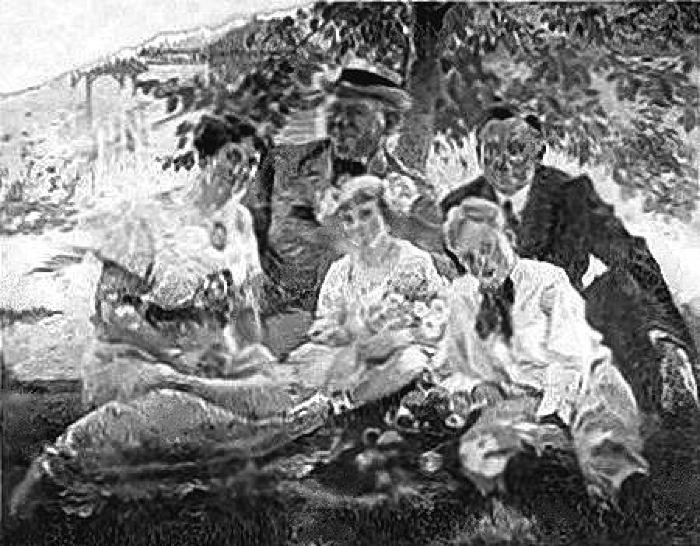 Portrait of the Henry B. Herpolsheimer Family
Dimensions
54 in. x 66 in.
Signature
Signed: M. Alten lower right
Thesaurus of Geographic Names Location
Provenance
Location unknown
Henry B. Herpolsheimer collection
Exhibitions
Exhibited briefly and informally at the Grand Rapids Herpolsheimer's Department Store
Bibliography
Employees Witness Picture Unveiling - Hundreds of Guests See Henry B. Herpolsheimer Family Portrait Group, Grand Rapids Press, August 23, 1913, pg. 10, ill.
Hold Reception in Department Store - Portrait Group of Family, Work of Matthias (sic) Alten is Unveiled and Seen for First Time, The Grand Rapids Herald, August 24, 1913, Sunday Morning ed..