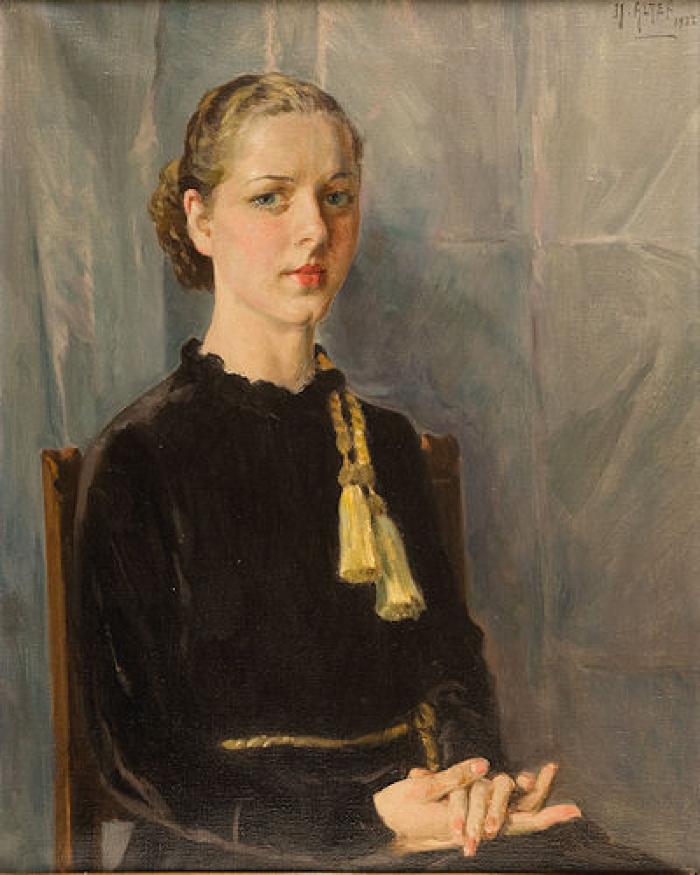 Portrait of Marian Louise Gommesen
Dimensions
26 in. x 21 in.
CR Number
CR.MJA.MIFP1842
Signature
Signed/dated: M. Alten/1935 upper right
Thesaurus of Geographic Names Location
Provenance
Private collection
Marian Gommesen collection
Gommesen Family collection as a gift from the artist
Bibliography
Barbara Siepker, Historic Cottages of Glen Lake (: Leelanau Press, 2008), Pgs 244.
No author noted, "Grand Rapids Girl is Miss Michigan," Ludington Daily News, September 8, 1932, pg. 7.