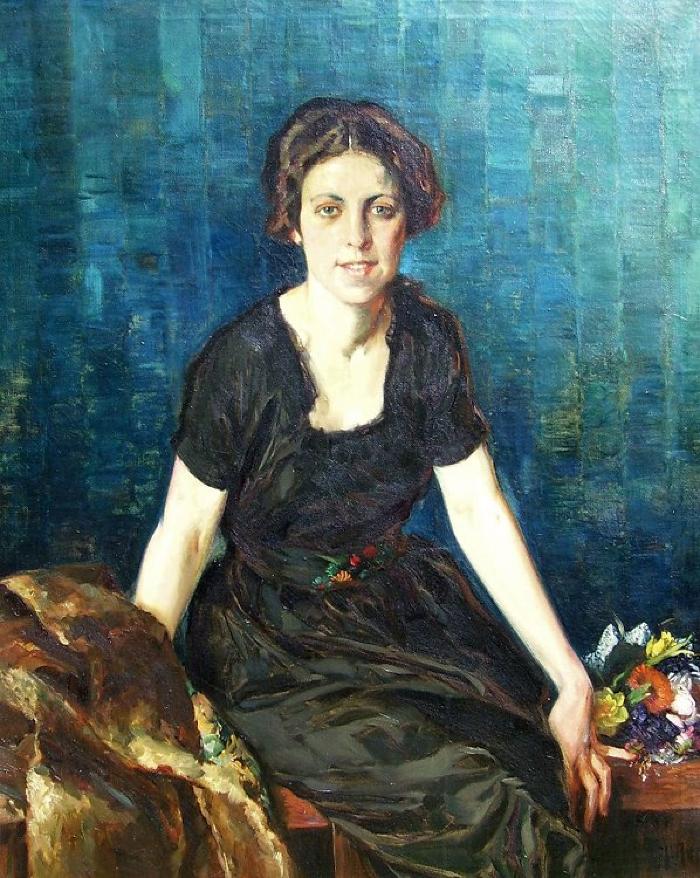 Portrait of Mrs. Lucille Cusick Murray
Dimensions
40 in. x 32 in.
Signature
Signed: M. Alten lower right
Signature Details
Lucille Cusick (1901-1939) was a close friend of Alten's daughter Camelia. She is seen posing with Camelia in Alten's, July Memories (MIGP278) and is also seen in Portrait Study of Lucille Cusick (MIFP1517).

Lucille married William Urban Murray (MIFP1516) on September 25, 1928.
Provenance
Mary Ellen Murray Campbell