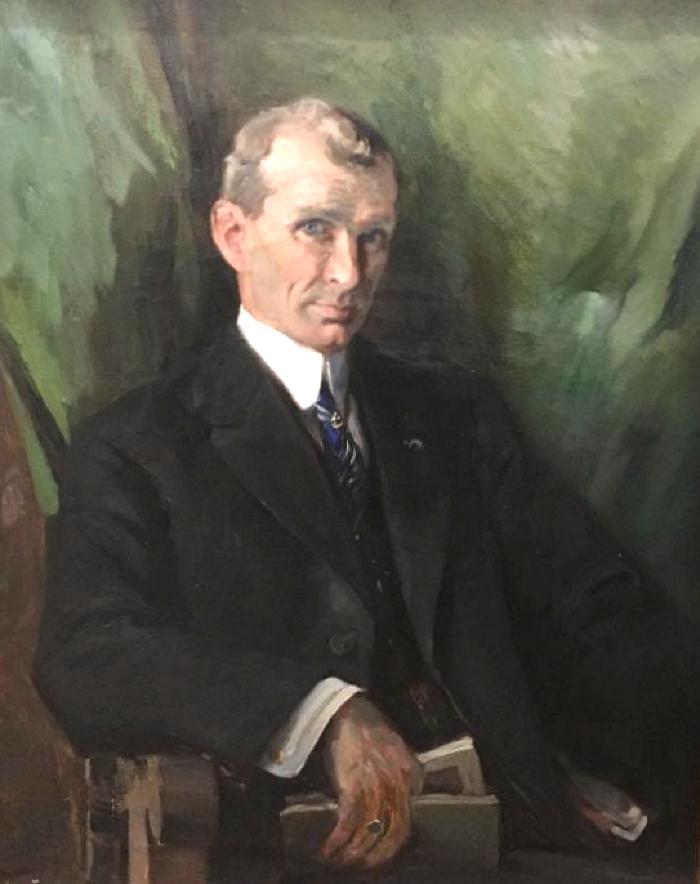 Portrait of W. D. Hill
Dimensions
32 in. x 26 in.
CR Number
CR.MJA.MIFP2249
Signature
Signed/dated: M. Alten/914 lower left
Thesaurus of Geographic Names Location
Provenance
Forest Park School District, Crystal Falls, MI, 2017
W. D. Hill collection, MI, 1914
Gift of the School Children of Crystal Falls, MI School District, 1914
Bibliography
No Author Noted, "M. Alten Shows Versatility With Brush In Portrait He Has Just Finished," Grand Rapids Herald, May 17, 1914, .