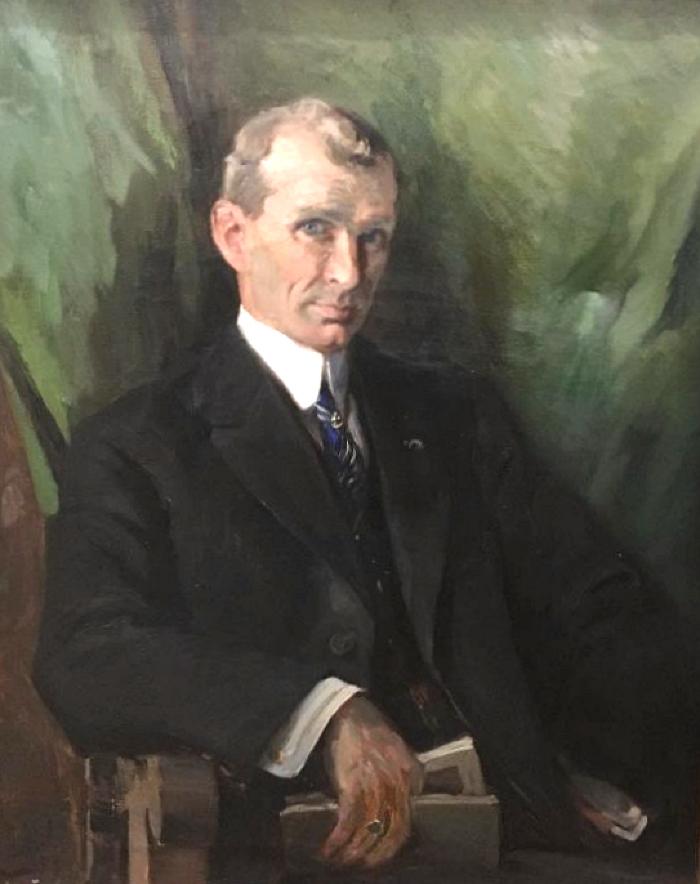 Portrait of W. D. Hill
Dimensions
32 in. x 26 in.
Signature
Signed/dated: M. Alten/914 lower left
Signature Details
Mr. Hill was the Superintendant of the Crystal Falls School District, Crystal Falls, Michigan and made several trips to Alten's Grand Rapids studio for sittings.

Note: The inscribed date of 1914 at the lower left is actually painted as 914, rather than 1914.
Provenance
Forest Park School District, Crystal Falls, MI, 2017
W. D. Hill collection, MI, 1914
Gift of the School Children of Crystal Falls, MI School District, 1914
Bibliography
No Author Noted, "M. Alten Shows Versatility With Brush In Portrait He Has Just Finished," Grand Rapids Herald, May 17, 1914, .