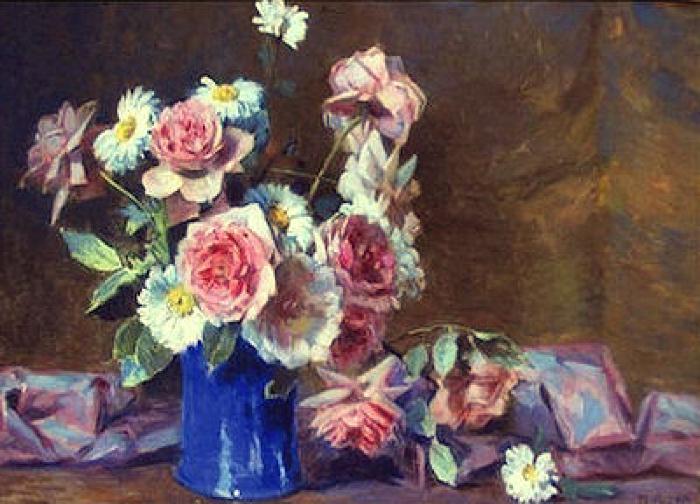 Roses and Daisies
Dimensions
16 1/4 in. x 25 1/16 in.
Signature
Signed: M. Alten lower right
Signature Details
Three red & white labels on stretcher verso, #!. "INS 226/16 x 25/Roses & Daisies." #2. "M-11" #3. 5A/Roses and Daises/16 x 25."
Provenance
With Perception
Descended in the family of Julie Baldwin, a former student of Alten.