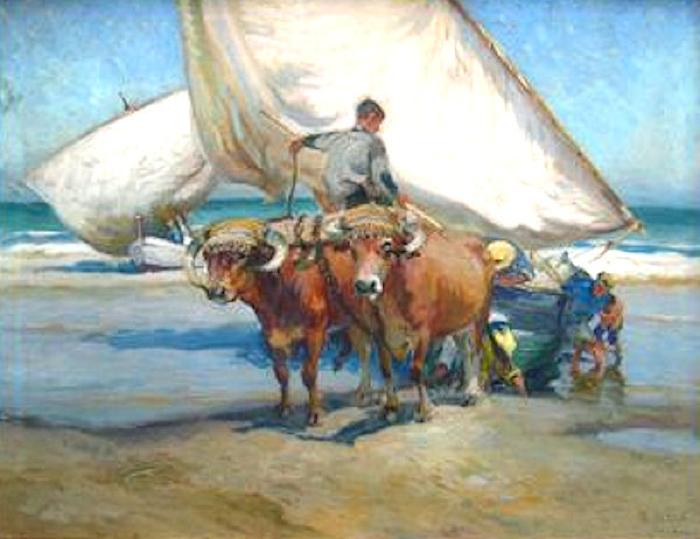 Sardine Fishers Return, Cabanal
Dimensions
28 1/4 in. x 36 1/2 in.
CR Number
CR.MJA.SPBE1484
Signature
Signed/inscribed: M. Alten/Cabañal lower right
Thesaurus of Geographic Names Location
Provenance
Private collection
With Grand Gallery
Neva Backart collection, Atherton, CA
Raye and Neva Backart collection, early 1940s
Ed and Florence Otte collection, Grand Rapids, MI, after 1923
Exhibitions
One Hundred and Eighteenth Annual Exhibition
Bibliography
Michels, Laura, "Alten Piece for Sale at Grand Gallery," The Grand Rapids Press, October 23, 2011, Sunday ed., sec. Local Arts and Entertainment, E3.