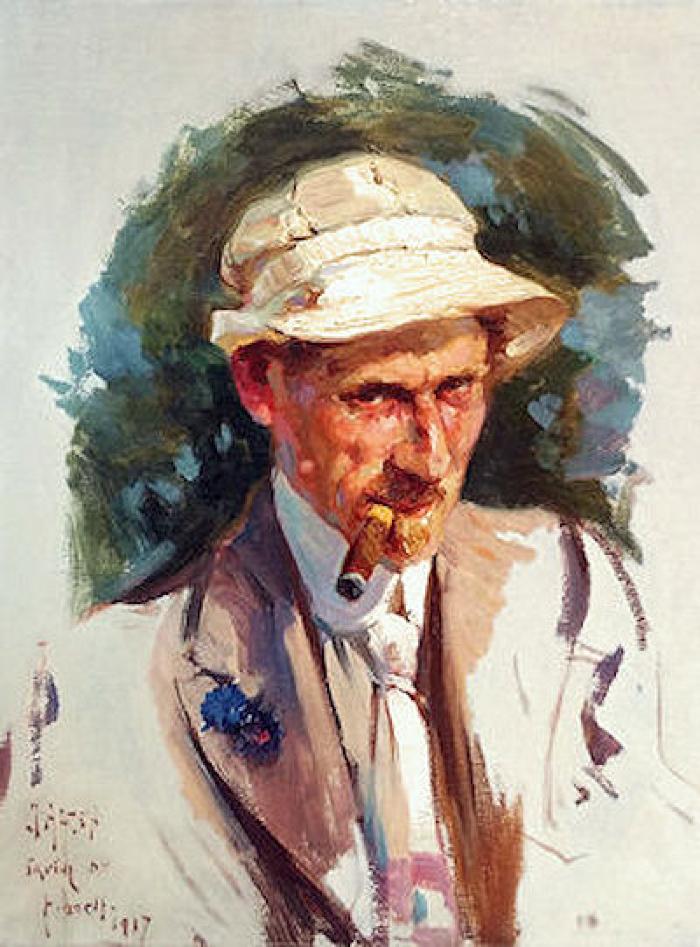 Self Portrait, Sketch by Himself
Dimensions
20 in. x 16 in.
Signature
Signed/inscr/dated: M. Alten/Sketch by Himself/1917 lower left
Signature Details
On the canvas verso "Damar/Feb 1980" in block lettering.

Although the red poppy was later to become symbolic of remembrance during World War I, Alten is seen here, probably in the early days following America's entrance into the conflict wearing a blue flower in his lapel. He is also seen in Self Portrait, 1917, (MISP1314) wearing a similar flower.
Provenance
Private collection
With Hefner Gallery
Exhibitions
Mathias Alten Retrospective