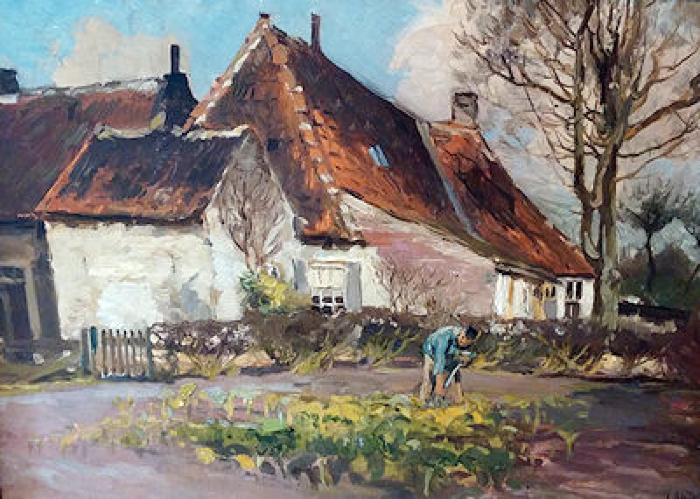 Vegetable Garden, Ryswyk
Dimensions
12 1/8 in. x 16 1/8 in.
Signature
Signed/inscribed: M. Alten/Ryswyk lower right
Signature Details
Inscribed in Alten's hand on stretcher verso, "Moes Puin (vegetable garden) by M. Alten sold to Mrs. A.F. Morensey/200 south Nottawa St./Sturgis, Mich/by the artist."
Provenance
Private collection
Mrs. Alfred F. Morensey, Sturgis, MI likely since 1911
Exhibitions
One Man Show held at the St. Cecilia Building, Grand Rapids
Bibliography
No author noted, Catalogue of the Exhibition of Paintings by Mathias Alten - December 5 to 9 Inclusive, 1911- St. Cecilia Building, Grand Rapids, Michigan: The Art Association of Grand Rapids.