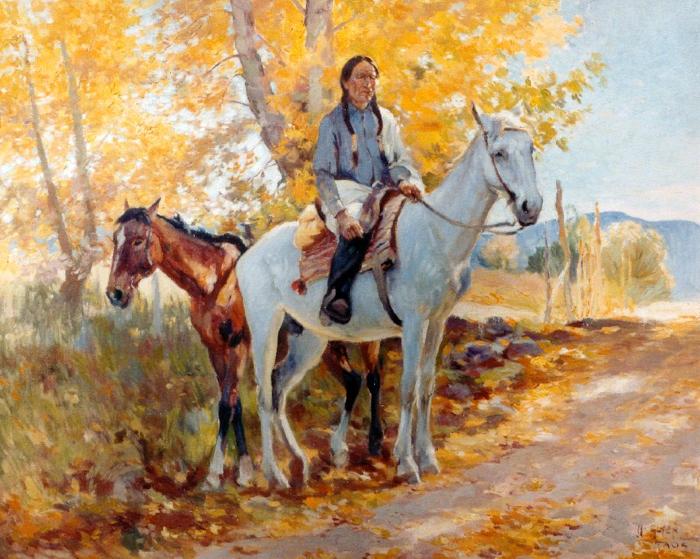 Watchful Waiting, Taos
Dimensions
24 in. x 30 in.
Signature
Signed/inscribed: M. Alten/Taos lower right
Signature Details
Bears two red & white labels on the stretcher. The first in ink is inscribed Ins. 74 24 x 30 Watchful Waiting Taos / $325 Frame

The second label is inscribed in pencil 38a

Also, printed in ink on the wooden stretcher Watchful Waiting N.(?) 11
Provenance
With Perception
James Kahllo Fine Art
Private collection
Du Mouchelle auction
Pacific Book Auction Auction, Sale 132, lot #622, April 1997
Bibliography
Mary Cooke Swartwout, Director of the Grand Rapids Art Gallery, Introductory essay, Exhibition catalog of the New York Exhibition of Oil Paintings By Mathias J. Alten - February 11th to March 2nd inclusive, 1929 (New York, NY: The Holt Gallery, ) .
No author noted, "Alten Finds Influence of Old Spain in New Mexico...," The Grand Rapids Press, December 2, 1927, .