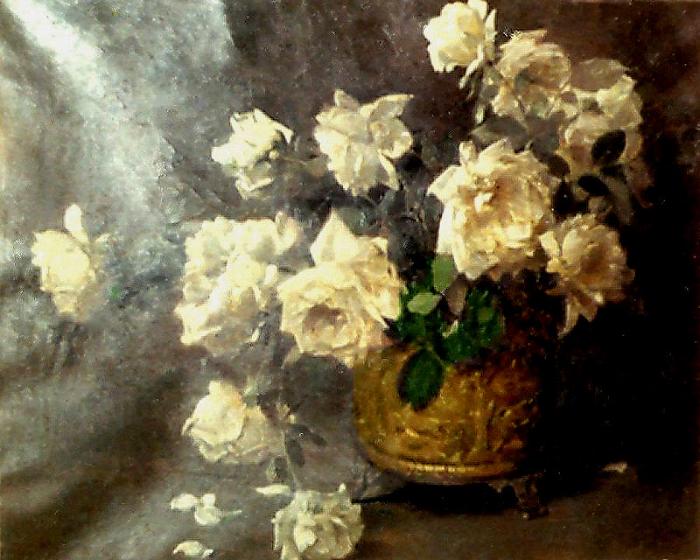 White Roses
Dimensions
19 in. x 23 in.
Signature
Signed/dated: M. Alten/1901 lower left
Signature Details
On verso, "NYCRILLIC/March 1970/ Hefners"

This canvas was gifted by Alten to Helen Balbach of Grand Rapids who posed for several of Alten's Hollywood, Fl beach scenes painted in February of 1929 when Balbach and Alten were coincidentally vacationing there.
Provenance
Private collection
Helen Balbach collection