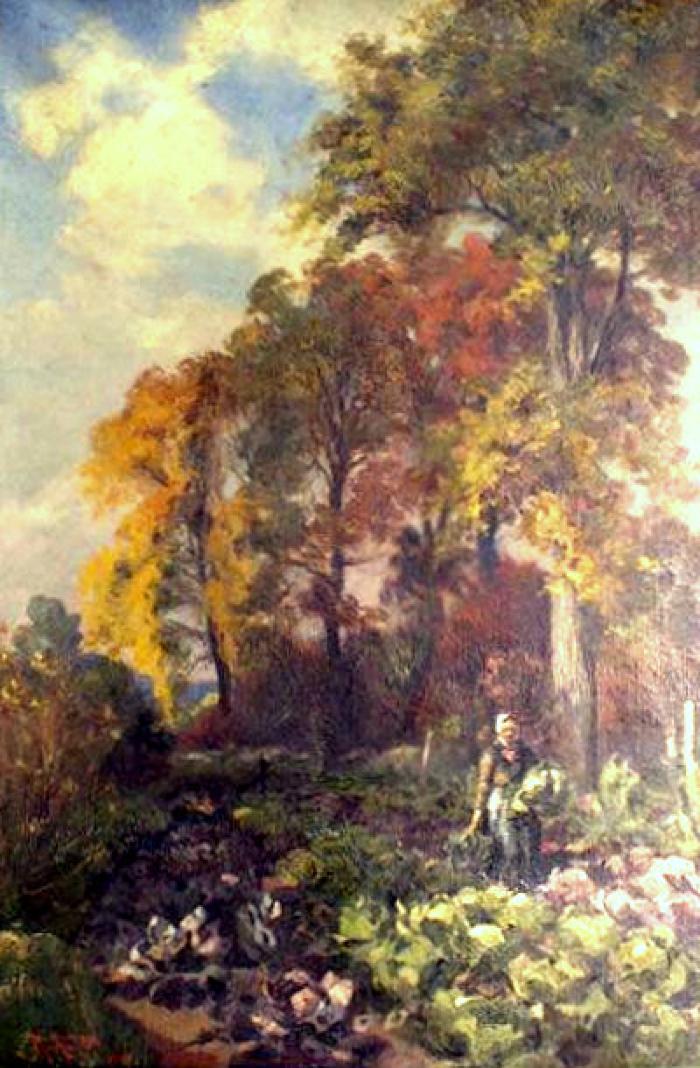 Woman Harvesting Cabbage
Dimensions
27 in. x 18 in.
Signature
Signed: M. Alten lower left (May be dated there as well)
Signature Details
On the canvas verso an oval stamp reading "M. Alten/66 perl (sic) St/G. Rapids Mich." -- 66 Pearl Street was Alten's studio in Grand Rapids in 1900 after his return from France.

On the stretcher verso, two labels. The first affixed with transparent tape reading "13608/Copson" The second a white adhesive label with red trim. The cursive writing in ball point ink on this label is largely illegible, however it identifies the suject matter as a "Dutch woman" gathering cabbage. It is however more likely that this is not a Dutch woman, albeit the woman's costuming appears Dutch. The painting is more likely a depiction of a Michigan landscape with the female figure gathering cabbage.
Provenance
Benton County Historical Society and Museum, Philomath, OR
G.V. Copson collection
Paul Copson, circa 1900
Subjects
Landscapefigures
Michigan