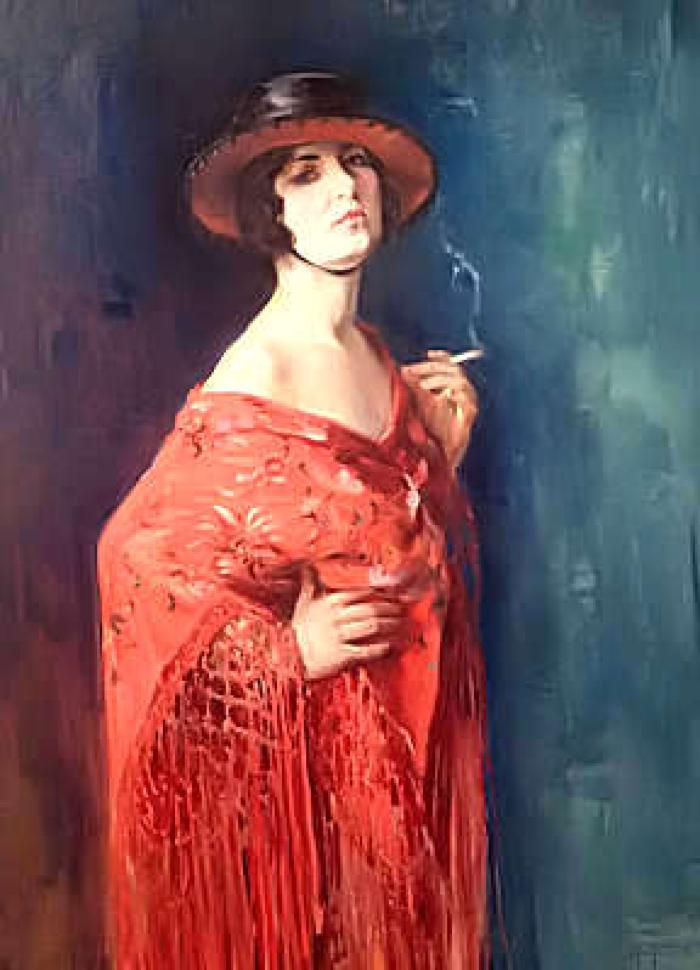 Smoking Dancer
Dimensions
48 in. x 36 in.
Signature
Signed: M. Alten lower right
Thesaurus of Geographic Names Location
Provenance
With Perception
Bergsma Gallery
With Hefner Gallery
Exhibitions
Mathias Alten Exhibition
Mathias Alten One Man Show
Bibliography
Sweeney, J. Gray "Mathias J. Alten (1871 -1938)," Exhibition Catalog (1979)
Hefner Gallery Records, Grand Rapids, MI,
Smithsonian Institution Research Information System (SIRIS), "Alten, Mathias Joseph 1871-1938"
J.K., "Mathias Alten Has a 1-Man Show," The Milwaukee Journal, May 1, 1927, Sunday ed., Pg. 8, ill.