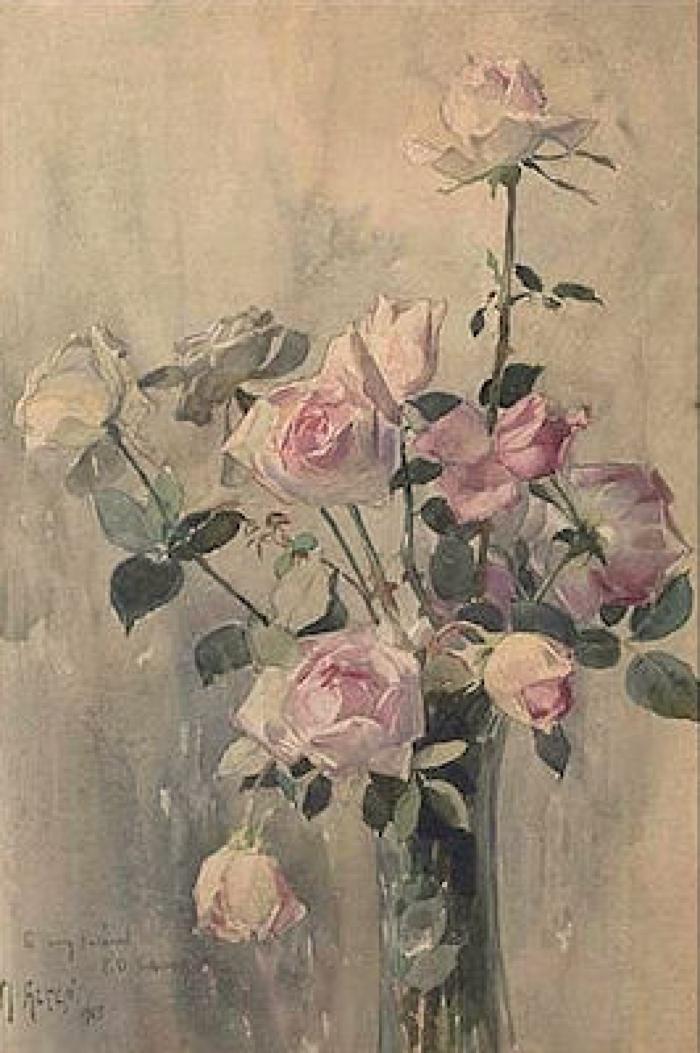 Vase of Roses
Dimensions
21 1/2 in. x 14 1/2 in.
CR Number
CR.MJA.MIFL2120
Signature
Inscribed/signed/dated: To My Friend F.D. Schook/M. Alten/1905 lower left
Signature Details
Fred De Forrest Schook (1872 - 1942), a painter, illustrator and teacher in Chicago was a long-time friend of Alten and a resident of Grand Rapids during the very early twentieth century.
Thesaurus of Geographic Names Location
Provenance
Treadway/Toomey
Fred De Forrest Schook (1872 - 1942), collection, Chicago, IL, 1905