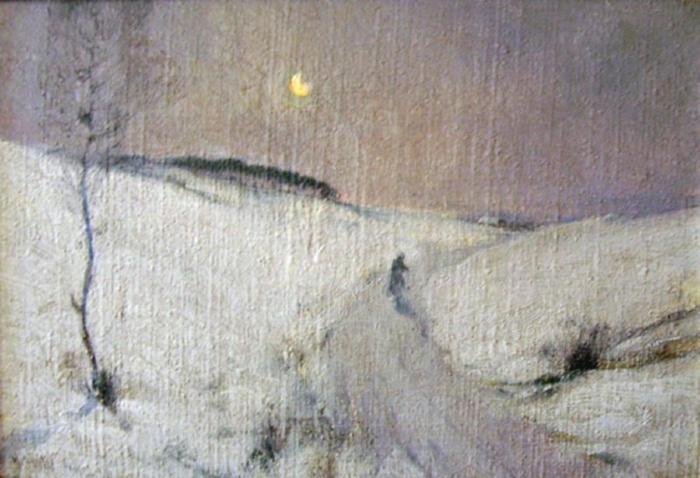 Winter Landscape, Paris
Dimensions
8 in. x 11 1/4 in.
Signature
Signed/inscr/dated: M. Alten/Paris/99 lower left
Signature Details
Inscribed on stretcher verso, "winter landscape," this canvas was likely painted early in 1899 shortly after Alten's arrival in France to study at the Academie Julian in Paris.

A painting titled, "Winter Landscape" was exhibited at the Toledo Museum of Art during its Second Annual Exhibition in 1902. As that exhibition included several of Alten's French pictures from 1899, this was quite likely the winter landscape shown here.
Provenance
Private collection
Perception Gallery
Frank S. Swartz & Co., Philadelphia, PA
Exhibitions
Second Exhibition of the Toledo Museum of Art
Bibliography
No author noted, Catalogue of Pictures - Second Exhibition of the Toledo Museum of Art, January 20 to February 8, 1902
160