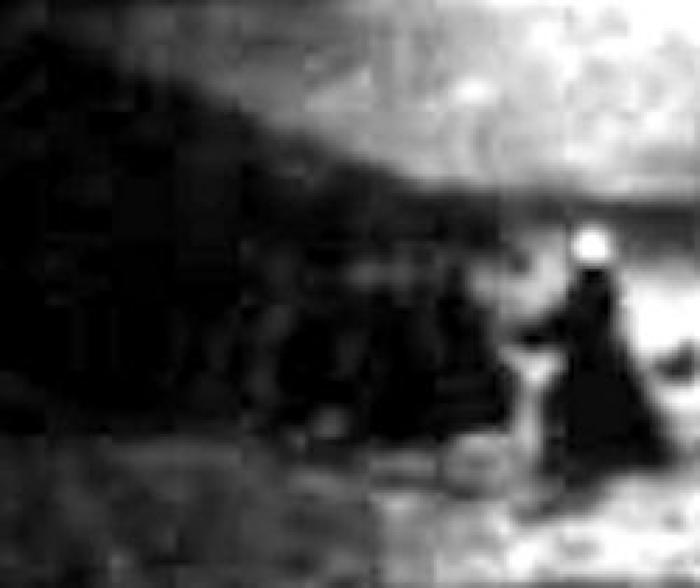 Woman in a French Landscape
Dimensions
16 in. x 20 in.
Signature
Signature location unknown
Signature Details
Note: An image of this painting, likely completed in France in 1899, appears in the background of a vintage photo of Alten painting in his studio, circa 1900. Other paintings by Alten are also seen in the image and have been identified with certainty as having been executed in France. The indicated dimensions shown here are estimates based on an evaluation of the painting's size as seen in the photo.

The image seems to reflect at least one standing woman, possibly on a beach and likely along the coast of France.
Bibliography
Mathias J. Alten Papers, RHC-28, Special Collections & University Archives, Grand Valley State University Libraries